You may have noticed already but there's a tube strike on which means the levels of profanity in the nation's capital peaks as poor commuters mourn the apparent collapse of civilisation.
To celebrate this some genius has created a website that shows everyone cursing the strike on Twitter or Instgram in real-time.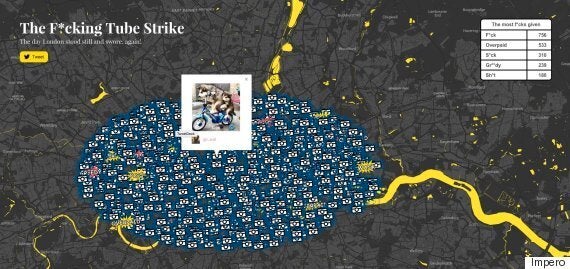 CLICK ON THE MAP TO VISIT THE FULLY INTERACTIVE SITE
Here's a few #tubestrike highlights...