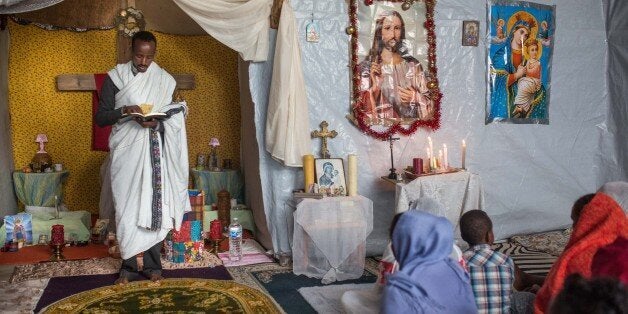 While the Daily Mail and others led with criticism of the broadcaster, churchgoers have been vocal in their defence of Songs of Praise and in their support of those migrants displaying their faith in extraordinary circumstances.



It comes as a growing number of Christians begin to organise humanitarian aid between England and Calais.
Ben Bano works for the organisation Seeking Sanctuary which speaks on behalf of migrants and asylum seekers and organises collections of useful items for migrants in Calais.
He told HuffPost UK: "We started last October because we thought that people of faith should be able to make a contribution to the problem.
"We collect things and get it over to Calais but we're equally concerned with raising consciousness amongst people.
"We started out collecting basic essentials like clothes and blankets. Now we're moving to things which promote sustainability and that's because people are going to be in the 'Jungle' for quite a while. Things like footwear and jeans are always going to be needed, toiletries desperate so.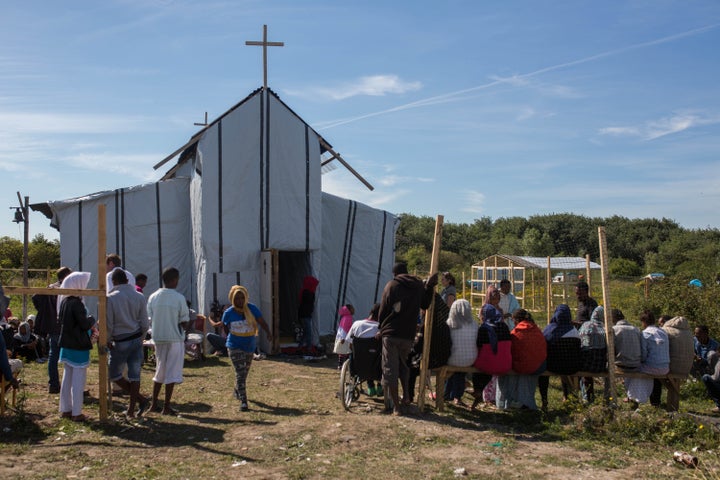 A church has been built in the migrants camp at Calais
"It's not just us. A lovely group of people in Tunbridge Wells have been doing wonderful work and they have a car full of stuff ready to go over.
"The French aid agencies are working incredibly hard and they are getting basic facilities into the 'Jungle'.
"And other Christian volunteers are giving French lessons to Sudanese people with the hope that the more of the language they know, the more they might be able to claim asylum in France."
And plenty of others have taken to social media to lend their support to Songs Of Praise and the display of Christian values.