Just two months before the game launches, Activision has unveiled a new art style for Tony Hawk's Pro Skater 5 that has gone down terribly with the internet.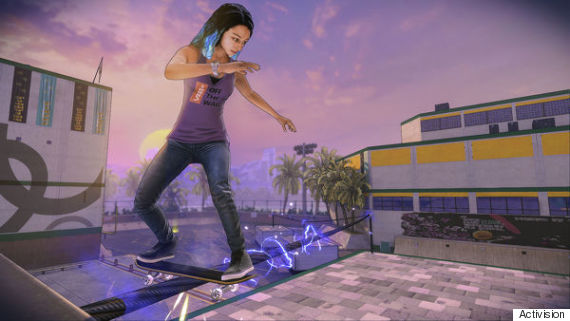 Highly anticipated, Tony Hawk's Pro Skater 5 released its first trailer last month however the Twittersphere immediately erupted with complaints that it looked more like Minecraft and in no way deserving of that much coveted 'next-gen' status.
New hi-def PS4 screenshots of Tony Hawk's Pro Skater 5 have been leaked pic.twitter.com/TivNMURIpq

— Ryan Barrell (@RyanBarrell) August 7, 2015
In a last minute attempt to address this criticism it appears as though Activision has adjusted the graphics with a cell shaded design making the game look more like a cartoon.
Whilst cell shading in of itself is no bad thing and can even look amazing if done well (such as with the cult classic, Borderlands) the potential problem with Pro Skater 5 is that it appears to have been a rush job in response to the backlash of the franchise's enraged fans.
lol how dump does the graphics on tony hawks 5 look pic.twitter.com/CrlrQ1dHTy

— ryan artifact (@artifactbeats) August 7, 2015
Sadly none of this will address gamer's complaints about the boring game environments and clunky physics that were glaringly obvious in the first trailer released in June.
With the release of the game expected this Autumn, the developers will surely be hoping that this last minute change won't hinder their attempt to bring the series back to the glory days of Tony Hawk's Underground 2 and Pro Skater 4.
READ MORE: