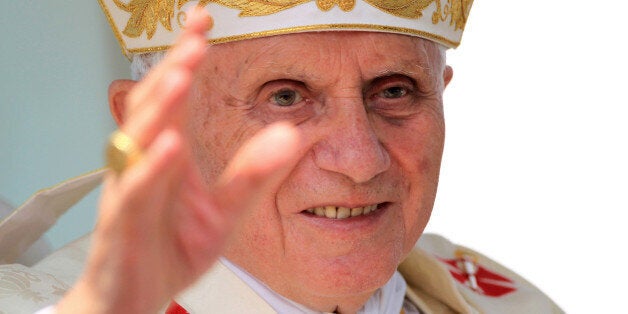 Andy Burnham has revealed that he has 'drifted away' from the Catholic Church, partly because of its "judgemental" views on homosexuality.
He also singled out Pope Benedict XVI for his 'terrifying' view that he wanted a 'smaller, purer' church.
"I'm Catholic by upbringing, but I'm not particularly religious now. My kids go to a Catholic school, so I still believe in the values and the grounding it gives you, I'm a very big believer in that," he said.
"But because of my background, when I voted [on gay marriage and other issues] it always caused a kind of tension in terms of people I know, friends, family."
On the Catholic church's approach to issues like gay rights and even birth control, he added that the mood was more judgemental in recent years.
"I find that quite difficult because if I think of the church of my youth, and the priests that I knew, the feeling and overriding mood was quite forgiving really, quite humane, humorous, irreverant, even the priests.
"That's my memory of the church that I grew up with. And it seemed at some point with the change of Popes to click into a more judgemental mode and became much more obsessed with sexuality and issues related to sexual behaviour.
"And in that period, I drifted more and more away and Ratzinger [Pope Benedict] said he wanted a 'smaller, purer' church, which I found quite terrifying actually."
However, he said that under Pope Francis, who succeeded Pope Benedict after he stood down due to ill health, there were some signs of reform that were encouraging.
"I did feel that those years were difficult ones but I have high hopes for the new Pope. A humble man with great warmth and a fantastic character.
"When the vote happened in Ireland recently I did hope that it might be a moment for him to move the church on. I still live in hope."
He added that his upbringing did influence his Labour politics, saying: "Catholic social teaching underpins my politics, we did have to read the catechism at school but it is powerful and strong and right".