Original 'Ghostbusters' star Bill Murray will appear alongside Kristen Wiig and Melissa McCarthy in the franchise's latest film, according to reports.
The Hollywood Reporter and Deadline are both stating that Bill has landed a role in the movie, which is slated for release in July 2016.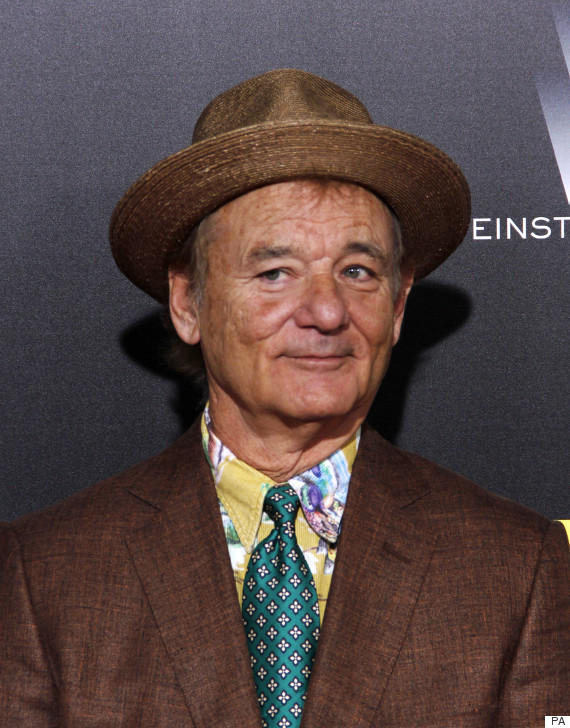 Bill Murray
Photos of Bill arriving in Boston, and heading to the set, have also been published online.
Blog Birth.Movies.Death claim to have details of Bill's role - spoiler warning! - and report that he will play a new character, Martin Heis, adding that it's "a really tiny role".
The news will come as a surprise to fans, as Bill previously stated that he had no desire to appear in any new 'Ghostbusters' reboots.
However, when Paul Feig revealed plans for an all-female line-up, Bill heaped praise on the director, calling the concept a "swell" idea.
In July, the first snaps of the new team - which consists of Melissa, Kristen, Kate McKinnon, and Leslie Jones - was revealed, and it's also been confirmed that Chris Hemsworth has also landed a role.
Naturally, some fans weren't too chuffed when Paul unveiled his ladies-only team of ghostbusters. Thankfully, they've got almost 11 months to get over it, which we're sure is plenty of time.
LIKE US ON FACEBOOK | FOLLOW US ON TWITTER