The Homeless Football Association is helping young people by providing a safe place for them to play the sport.
The scheme gives every person experiencing homelessness the chance to represent Homeless Team England which provides the opportunity to play in the Homeless World Cup.
The players are not picked on reflection of sporting ability but are selected entirely on their attitudes. The organisation aims to promote healthy behaviour and provides workshops to teach valuable skills.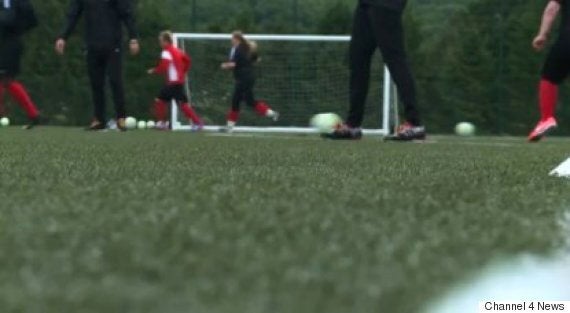 The homeless FA work with disadvantaged people and help them to achieve in sport
They have recently returned home from Futebol de Rua, a tournament in Braga, Portugal. Here the players shared their experiences of playing for the side discussing their own journeys and reflecting on a period of incredible change.
Drew Preedy, 17, is one team member who has reaped the rewards of the programme.
The teenager was forced to leave home due to a family breakdown and next month, with the help of the Homeless FA, she will travel abroad for the first time as she plays in the Homeless World Cup in Amsterdam.
She said: "I can't even put into words how much this as affected me. I've got my head back on my shoulders and it's all because of this amazing opportunity.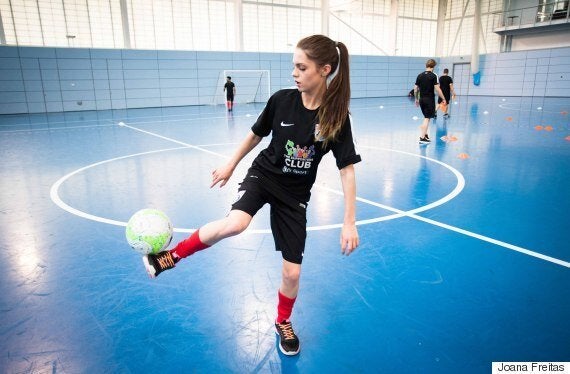 Drew Preedy is part of the England squad for the Homeless World Cup
"When we were on the way to the National Football Centre St George's Park I was very anxious but I don't think I understood how big it was, how inspirational it would be. I felt on top of the world.
"There's so many doors open to me now: I've never been abroad before. I'm just looking forward to being able to see the world and I'm getting to go on this adventure with people who have had the same experiences and have the same mind-set."
The Homeless FA told the Huffington Post UK: "Our work is about more than football.
"All of our on pitch activities are complemented by the Team England Development Programme, a series of one to two-hour inclusive workshop sessions enabling players to learn how to better understand themselves,
"Their development and aspirations as well as becoming self-aware, confident, motivated and empowered."
The Homeless FA is part of Centrepoint, the UK's leading youth homelessness charity. Centrepoint was a founding partner of the Homeless FA and the two charities merged in 2014 to enable more homeless people to have the opportunity to positively transform their lives through football.
Estimates in 2014 stated that there were around 2,744 people currently sleeping rough across the UK. These figures don't take into consideration couch-surfers and other people who are in-between homes.
Popular in the Community