JK Rowling has taken to Twitter to launch a stinging attack on the Daily Express's front page, which features a critical story about the BBC filming an episode of Songs of Praise at the Calais migrant camp.
In a post on Twitter, the writer said: "Newspaper owned by man who got rich peddling pornography condemns the BBC for filming migrants singing hymns."
She was quickly joined by other users who waded into the debate, some accusing the Express of using violent language against migrants.
Even the leader of the Scottish Conservatives, Ruth Davidson, chipped in, quoting a famous passage from the book of Matthew, chapter 18 verse 20.
The Express declined to comment.
Tuesday's latest fiery criticism has once again proven immigration to be a salient topic to Britons.
But research continues to show there is a substantial gap between what the public thinks to be true and what the reality of the situation is.
We've compiled nine of the most surprising facts about UK immigration to help bust some of those myths, with research by Bloomberg.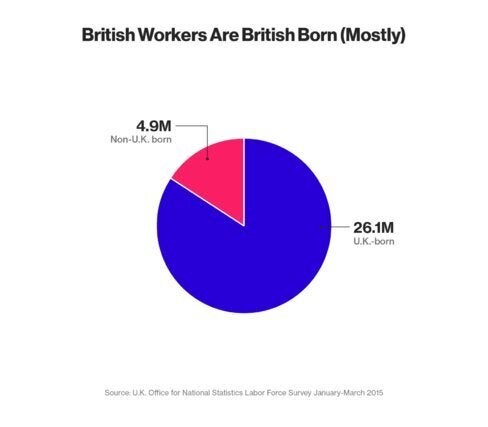 9 Surprising Facts About Immigration