Monitoring one's heartbeat is useful during a workout for numerous reasons, but have you ever wondered what a session in the sack will do to your ticker?
User Noveltysin posted the results on Imgur, handily pointing out the sequence of events from the donning of a condom, change of positions, to both partner's orgasms and her own "aftershock". [Check the comments on Reddit if you don't know what that means…]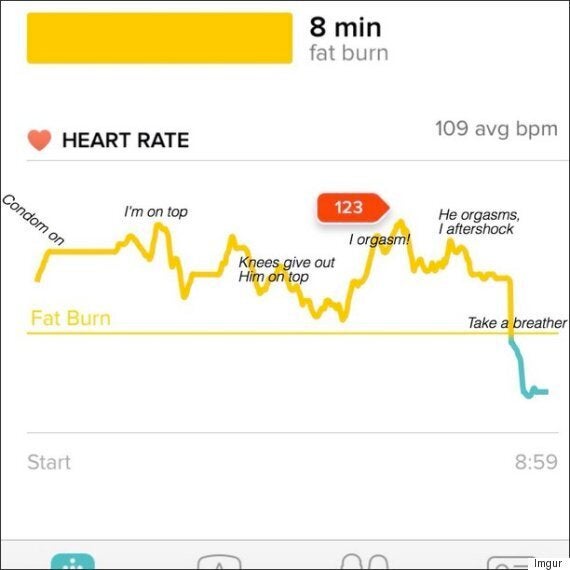 The results of Noveltysin's Fitbit experiment
During the almost nine-minute long er, session, our heroine's heartrate reaches a peak of 123bmp.
She rather smugly points out in the subsequent comments that she donned the device: "After foreplay so the preceding 20 mins are untracked," though she admits: "For accurate reading I have to keep it uncomfortably tight on the wrist."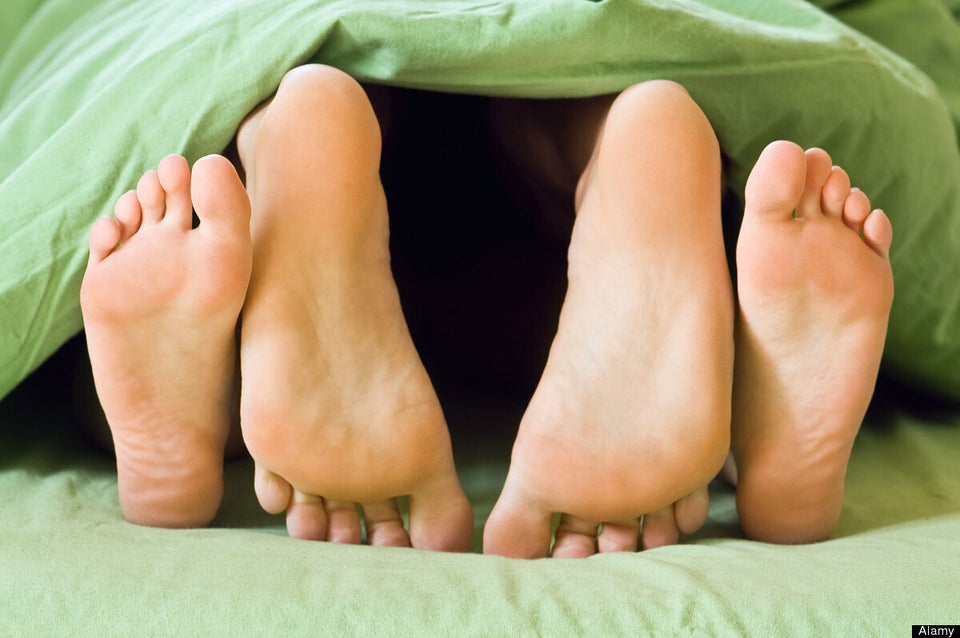 Olympic-Inspired Sex Positions
Related