A Plymouth man has been the dubbed the "Tesco Terrorist" after using Facebook to help recruit a "posse" to sort out the migrant problems in Calais.
"To all patriots we are attempting to set up a posse of at least 300 people, we will set a date and time to infiltrate calaise and sort this ignorant problem ourselves, We have french people on that side who will fasilitate with materials and equipment needed to burn out these muzrats and put and end to it all," Marty Stephens wrote on his Facebook page last week.
But instead of getting volunteers the former Tesco worker was instead besieged with comments ridiculing his plans.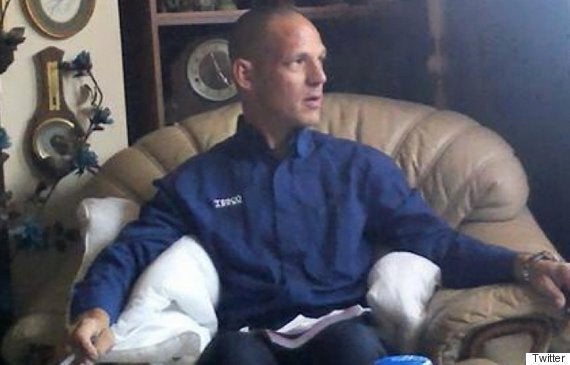 Marty Stephens has been dubbed the "Tesco terrorist" after trying to recruit a posse of "at least 300 people" to sort of migrant problems in Calais
Among the 100-plus comments on his post was one pointing out that it is "always smart when planning international terrorism to announce it on Facebook". Another thanked Stephens: "Man this made my night."
Stephens was dubbed the "Tesco terrorist" because he is pictured wearing a Tesco uniform on his Facebook page. The term soon became a hashtag.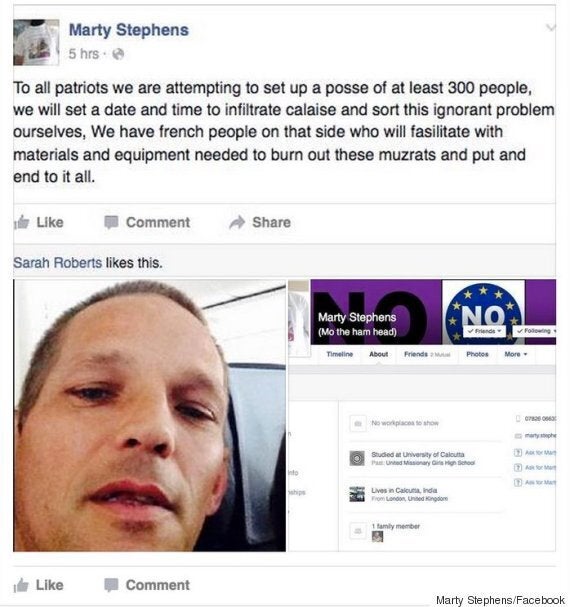 The post on Stephens' Facebook was commented on over 100 times
Amusingly even Tesco's have distanced themselves from Stephens, saying he is no longer employed by them.