Pictures of a huge tiger shark circulating on social media have prompted a flurry of conflicting reports about the impressive beast.
While undoubtedly massive, no one seems to be able to decide just how big it is, where it was caught or where it is now.
The Mail Online declared it to be be a whopping six metres long...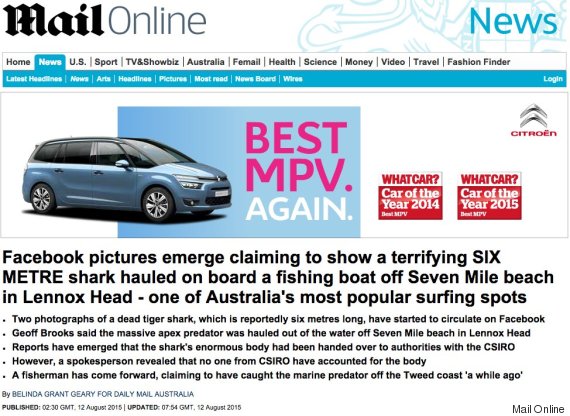 The Herald Sun went for a more modest four metres...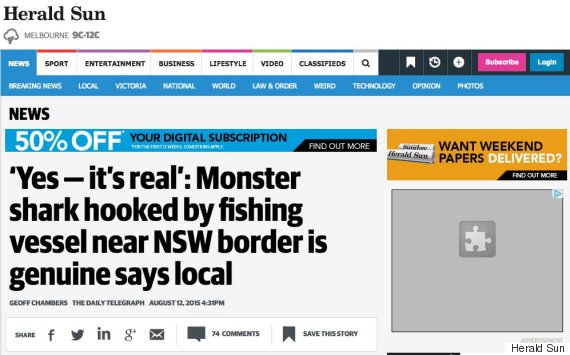 And the Metro called for a vessel upgrade...
They really are going to need a bigger boat for this massive shark http://t.co/Kst5g4u57g pic.twitter.com/4s23gils2D

— Metro (@MetroUK) August 12, 2015
SEE ALSO:
As for where it was caught, reports vary between Seven Mile Beach, Tweed Heads, and Byron Bay.
Even who bagged it is up for debate - George Brooks who originally posted the video was forced to tell everyone he didn't actually make the catch.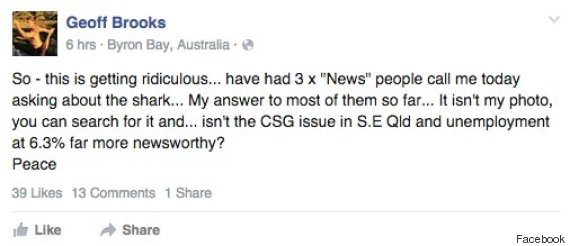 And then a man known only as Matthew came forward to claim he had caught it "a while ago" after it ate a hammerhead shark he had already captured.
He told the Northern Star: "I was fighting the Hammerhead and he came up and swallowed it.
"You can't turn around and go no, don't touch, to something like that."
Matthew claims to have taken the beast to local fish markets and kept the jaw bones as a souvenir but conflicting reports say it was sent to Australia's national science agency, CSIRO, for analysis.
CSIRO deny this.
Regardless, we can all agree it is a fine - and terrifying - specimen. Although it would look a lot nicer if it was still in the sea.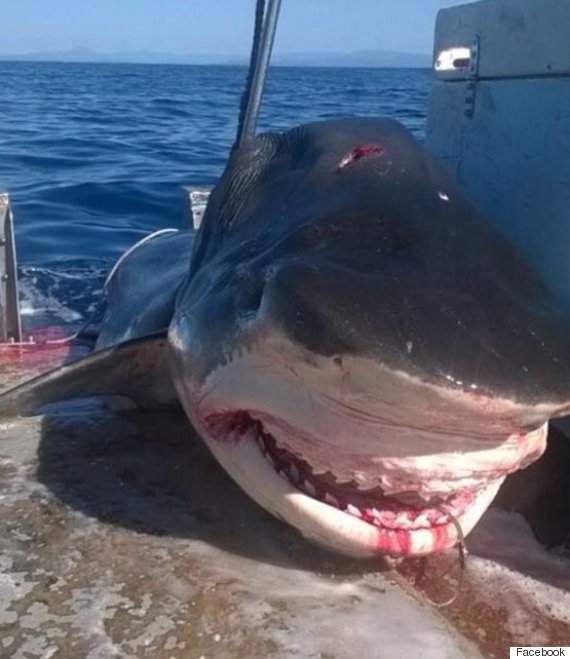 Australia is currently debating whether to conduct a cull of the animals after a string of high profile attacks on surfers.