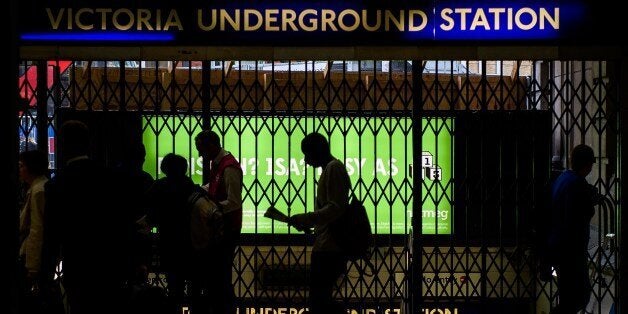 The eagerly anticipated London Night Tube looks set to be delayed as industrial action rumbles on.
Two further strikes have been announced for later in August, although the union that represents the majority of London Underground drivers, Aslef, announced on Wednesday it would not be taking part.
This could mean that some services would be in operation during next week's strike, though this has yet to be confirmed by Transport for London.
One of the Underground's other largest unions, RMT, confirmed on Tuesday that its members will strike in two 24-hour walkouts scheduled to take place next week.
Other big unions including Unite and TSSA are expected to join the RMT in walking out next week.
The dispute is over working conditions for when the night Tube is implemented which is now likely to be put back from its planned start date of 12 September.
Aslef, which represents the majority of London Underground's 3,500 drivers, has said previously it is not opposed to the introduction of night-time tube services.
It says it is seeking to make sure that any agreement is "fair" and that it "protects the work/life balance" of its members.
Londoners were looking forward to being able to take advantage of a round-the-clock Tube service on five lines come 12 September.
The Jubilee, Victoria and most of the Central, Northern and Piccadilly lines are set to host a 24-hour service with trains running on average every 10 minutes or less.
The Night Tube - when it happens - will run on Friday nights and during the early hours of Saturday and Sunday mornings.