Airlines are constantly trying to find new ways to make people actually pay attention during in-flight safety announcements, and Air New Zealand have finally cracked it.
Earlier this year we saw Delta Airlines' super cringey meme-themed video and last year we saw a slightly different Hobbit-themed version from Air New Zealand, but the airline's new effort is actually very, very good.
Themed around 'Men In Black' for some reason, the video that shows you how to fasten a seatbelt features a host of rugby stars, including some New Zealand international rugby players and world famous David Campese, Martin Johnson and Agustin Pichot.
Oh, and Hollywood star Rip Torn.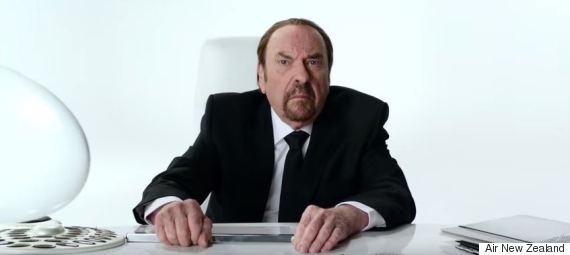 As if the parody of Will Smith's 1997 song wasn't awesome enough, there's also a singing pug. Amazing.
SEE ALSO: