UPDATE: Suspending BBC Breastfeeding Row DJ Alex Dyke Is 'Jeremy Clarkson All Over Again'
A BBC radio presenter has been suspended after declaring breastfeeding to be "unnatural" and that it put him in an "embarrassing situation."
Radio Solent DJ Alex Dyke made his remarks during a live broadcast on Wednesday.
On Thursday a BBC spokesman told Huffington Post UK: "Following unacceptable comments made on air yesterday Alex Dyke been suspended pending an investigation, so he will not be on air tomorrow."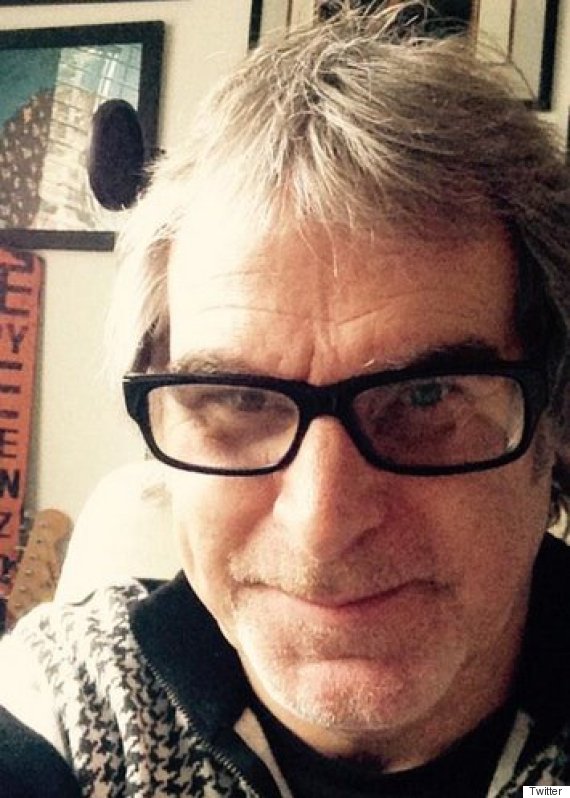 Alex Dyke is under fire for his comments about breastfeeding
In comments reported by the Southern Daily Echo, Dyke said: "It is 2015. Ladies, mums; we don't like breastfeeding in public, honestly we don't. I experienced this yesterday. I was on a bus and there was a lady on this bus. She was quite a big girl and she had a toddler with her.
"She starts to breastfeed her baby on the bus. I didn't know where to look. She's putting me in an embarrassing situation.
"I didn't really realise what was going on. I just thought she was cuddling a baby and then I looked over and I realised. I wanted to look away but the bus was packed.
"Breastfeeding is unnatural. I know its natural but it's kind of unnatural. It's the kind of thing which should be done in a quiet and private nursery.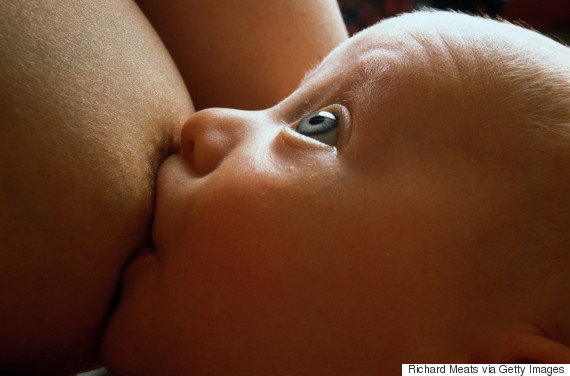 Breastfeeding 'unnatural' and should be done in a quiet and private nursery, according to Dyke
"We don't want it in public. It was ok in the Stone Age when we knew no better and people didn't even have their own teeth. A public area is not the place for it. It's not a great look."
A petition calling for Dyke to be taken off the air gained more than 5,500 signatures in just a day.
Maisie Jameson, who set it up on Change.org, described Dyke as an "ill-educated misogynist" and wrote he later attempted to defend himself by adding: "My point was fat chavvy mums with their boobs out on buses isn't a good look. A classy discrete mum is absolutely fine."
SEE ALSO:
Though the radio broadcast has been taken off the BBC iPlayer, other outlets are reporting that Dyke also stated "librarian-type, moustached" women should be banned from breastfeeding altogether.
He is also said to have described men who don't disapprove of breastfeeding as "wimps who are scared of your wives."
Complaints are being left on the BBC Radio Solent Facebook page.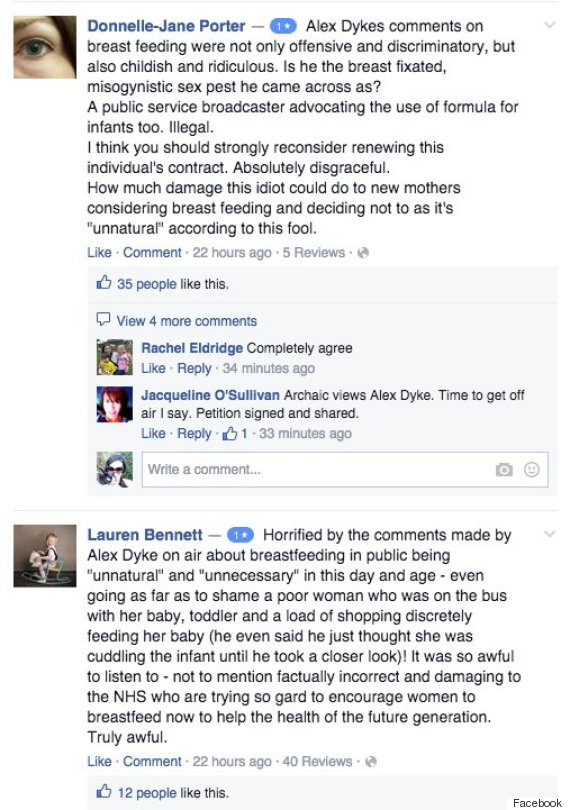 According to the Telegraph, Dyke told listeners on his Thursday morning show that he had a "breastfeeding special" planned for Friday and invited people to contribute.
Two hours later, he read the following statement: "Yesterday on the show I spoke about breastfeeding. The comments I made during the broadcast were unacceptable and I would like to apologise for any offence caused."