A scientist has unveiled a range of underwear that can protect men's sperm from the harmful affects of exposure to WiFi and mobile signals.
Heralded by Richard Branson himself as the "underpants for superheroes", the Wireless Armour boxers use an innovative new technique in the construction of the fabric.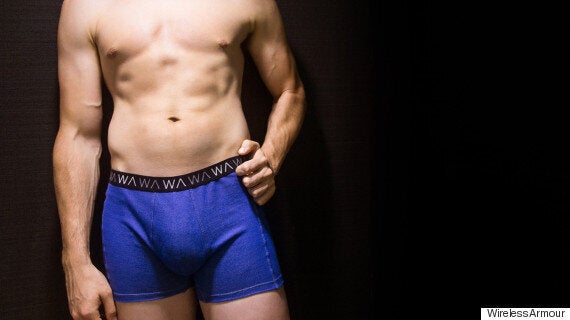 The boxers use an innovative silver weave to protect against harmful radiation.
Almost all men carry a smartphone in their pocket and an almost equal amount have rested a laptop on their lap, well it turns out that's not so good for your fertility.
The 'Wireless Armour' boxers solve this problem by being constructed from a silver weave mesh which, according to its creator Joseph Perkins, protects a man from 99.99 per cent of the harmful electromagnetic radiation (EMR) that these devices create.
Perkins agrees that while current research is still inconclusive, the fact remains that over 70 million couples are affected by fertility issues around the world.
It turns out there are some added advantages to using silver as well - because the silver weave makes up 35 per cent of the boxers they're highly anti-microbial which makes them far more hygienic than your average pair of boxers.