She has caught the eye of Miley Cyrus, who she is reportedly dating, along with scoring huge campaigns for the likes of Alexander McQueen and H&M.
HuffPost UK Style joined the British-born model, who's currently in town to celebrate the Body by Victoria collection, to talk everything from beauty tips, her favourite London café (Cream in Shoreditch fyi), and what it's really like being an Angel...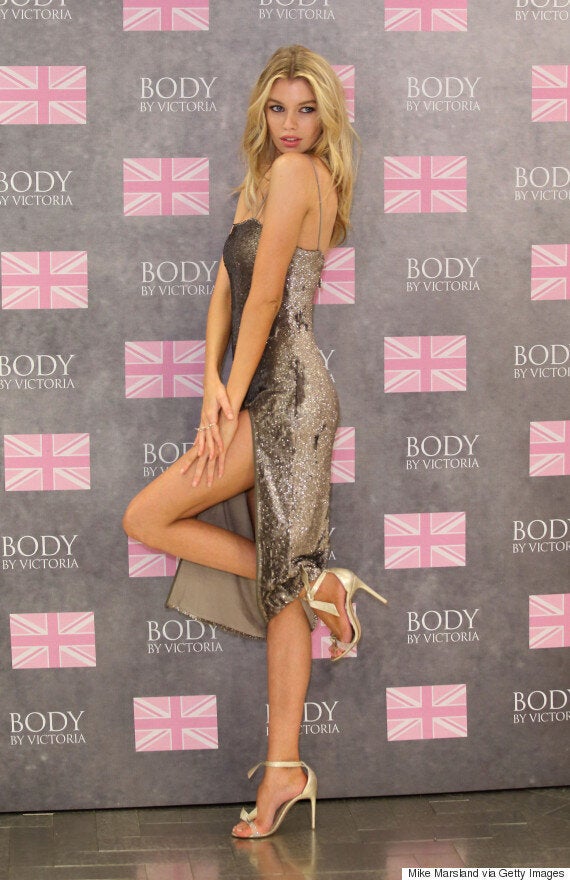 Stella Maxwell poses at the Bond Street Victoria's Secret store in London on Wednesday
What's the biggest misconception about Victoria's Secret models?
There's nothing negative about any of us. The reality is we all get along and we have a great time shooting. All 10 of the new angels just shot a campaign together and it was the first time we all got to hang out.
We all made a speech and got welcomed into the family, it was a special day because everyone was stoked to be there.
The fashion shows must get pretty crazy backstage?
It's always very busy and everyone is concentrating on doing their job. One of the most rushed parts is getting changed in between your outfits - you'll have this huge adrenaline rush after your first look then have to quickly change straight into your next one.
You're so hyped on all the excitement and you're already amped. But nothing has ever gone wrong - they're pretty organised so they have it all put together.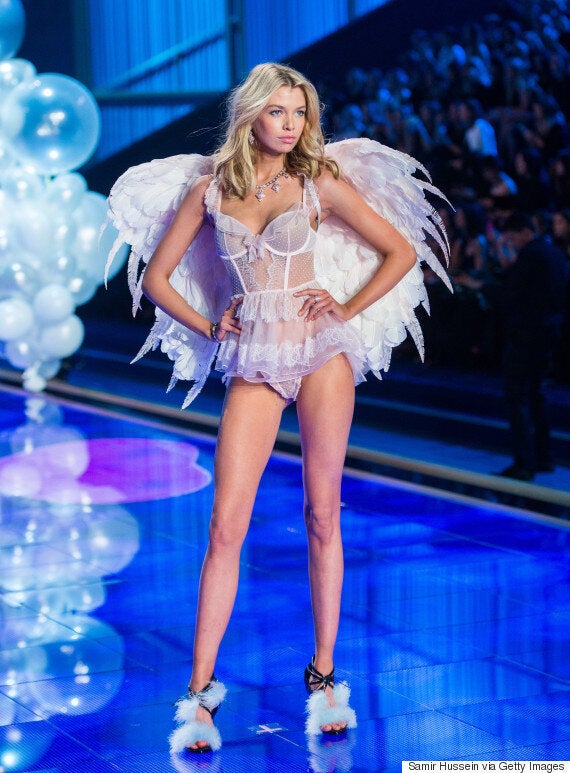 Maxwell walked her first VS fashion show in September last year
Have the other Angels been sharing their beauty tips with you?
We've been using the new Victoria's Secret skin line - the scrub in particular. I love a good scrub, especially on my face. I like to scrub everything down because I've usually got so much makeup and body makeup and products on. I have to shower every day.
How do you stay looking your best?
I keep it kind of classic - drink a lot of water, get a lot of sleep, eat well. If your diet is good, it definitely helps your skin. A lot of sun kind of helps too, I love being outside in the sun - a little vitamin D goes a long way.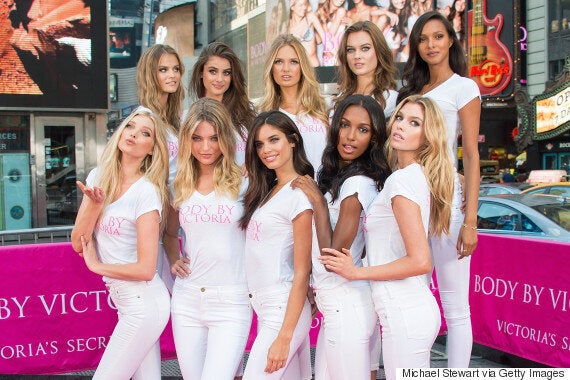 The 10 new Victoria's Secret Angels at a photocall in New York
Can you share the secret of how the Angels get their glow?
Victoria's Secret have an instant bronzing gel, that's what they use on all our shoots. That's what the secret is!
They put more on your arms and chest and contour it so it looks amazing when it hits the light - it shimmers.
The new Body by Victoria range is incredibly sexy. When do you feel at your sexiest?
In underwear you cant help but feel super sexy, especially the line I've been shooting for Victoria's Secret - it's been the sexiest underwear I've ever worn. They always know what a woman would want.
I don't really like to show I'm wearing a bra under anything I'm wearing. These new styles are more casual and comfortable - but still sexy when you take off your top.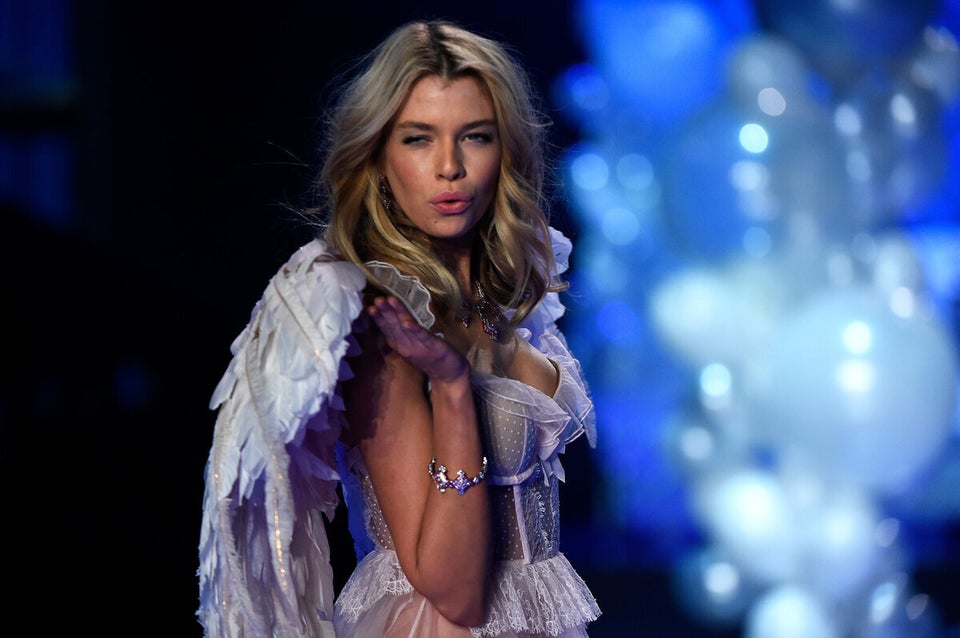 Victoria's Secret Announces 10 New Angels