An early screening of the BBC's new adaptation of 'Lady Chatterley's Lover' has been met with mixed reviews, as critics disagree over the racy nature of the show's sex scenes.
The new re-imagining of D.H Lawrence's controversial novel will go up against 'Downton Abbey', in a primetime Sunday night slot.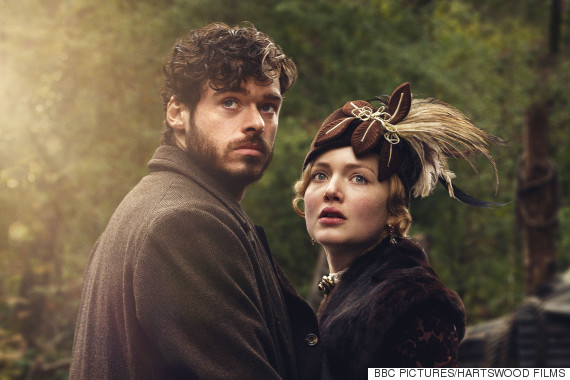 Over the weekend, members of the press were given an early glimpse at the 90-minute TV film, however it seems not everyone is agreed upon just how X-rated the steamy moments are.
While the Sunday Times critic writes: "the passion will be soft-focus and almost all the book's explicit sexual language will be absent", the Mirror tells a different story, claiming "very little is left to the imagination".
The show stars James Norton as Oliver Mellors, and Richard Madden and Holliday Grainger as the Lord and Lady.
The BBC previously came under fire in 1993, when Joely Richardson and Sean Bean's explicit scenes led to a number of viewer complaints.
Jed Mercurio, whose previous writing credits include 'Line Of Duty', is behind the show, and he's already defended the nature of his adaptation, telling the Daily Mail: "D. H. Lawrence used a certain type of language in the book because it was ground-breaking. He was making a point about artistic expression.
"That battle has been won. The idea was to tell this as a love story, a love triangle. Swearing or sex scenes don't excite me because they don't have emotional content."
'Lady Chatterley's Lover' will air on BBC1 in September.
LIKE US ON FACEBOOK | FOLLOW US ON TWITTER