What does a "perfect body" look like? It depends who you ask - and where they are.
UK online pharmacy Superdrug Online Doctors recently created a project called "Perceptions Of Perfection" that features 18 photoshopped images of the same woman. The company hired designers from countries around the world to photoshop a stock image via Shutterstock to reflect the beauty standards of their specific countries.
"Widely held perceptions of beauty and perfection can have a deep and lasting cultural impact on both women and men," a Superdrug press release reads. "The goal of this project is to better understand potentially unrealistic standards of beauty and to see how such pressures vary around the world."
The company asked 18 designers from 18 countries spanning five continents to photoshop an image of a woman to fit their perception of the culture's beauty standards. Below is the original image before the designers photoshopped it: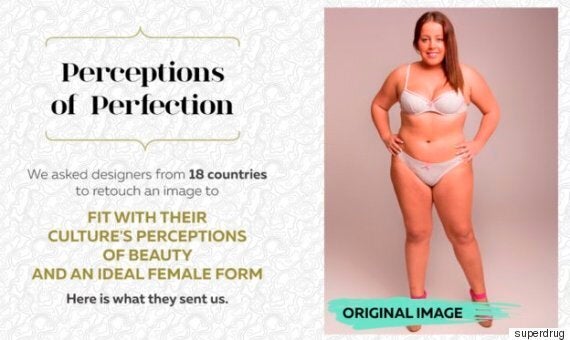 The designers photoshopped everything from the size of her waistline to shoe and hair color to mold the photo into the ideal body type of that culture.
Out of the 18 designers, 14 were women and four were men, according to Superdrug. In order to highlight a woman's perception of her culture's beauty standards, Superdrug asked the four male designers to photoshop the image based on messages women in their countries receive about what an ideal body should look like.
Some of the images appear only slightly altered, while in others, the original image is barely recognizable. Photos from China and Italy were dramatically photoshopped to have very thin legs and arms. Images from Colombia, Mexico and Peru reflect the traditional voluptuous beauty standards of those areas with tiny waists, large breasts and curvy hips.
Scroll below to see what the "perfect woman" looks like in 18 countries.
Head over to Superdrug to read more about the project.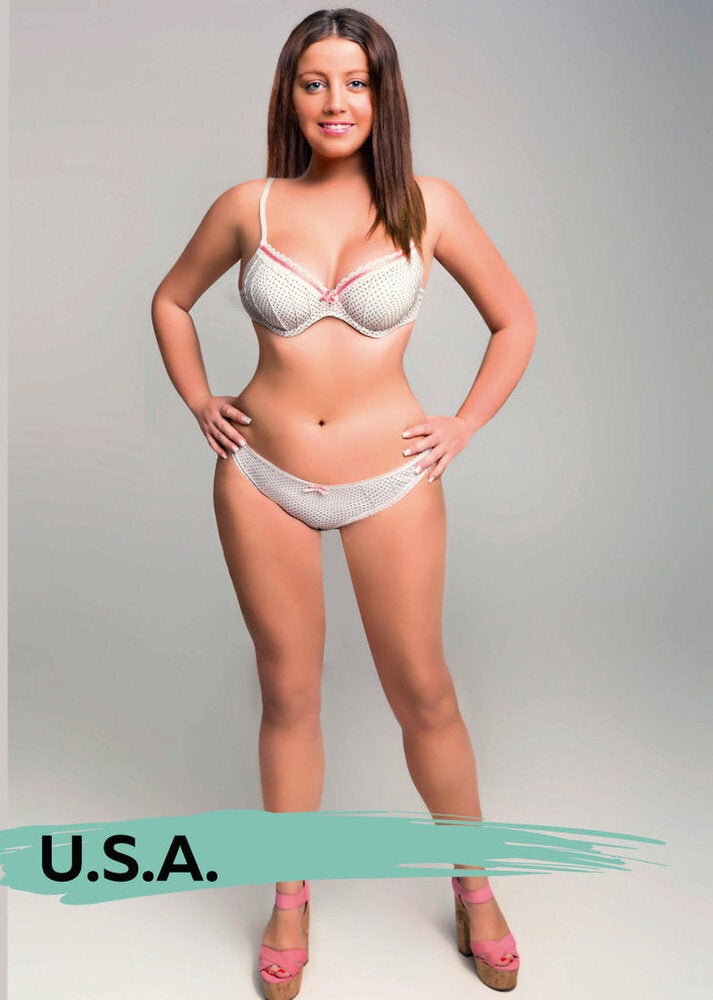 Perceptions Of Perfections Across Borders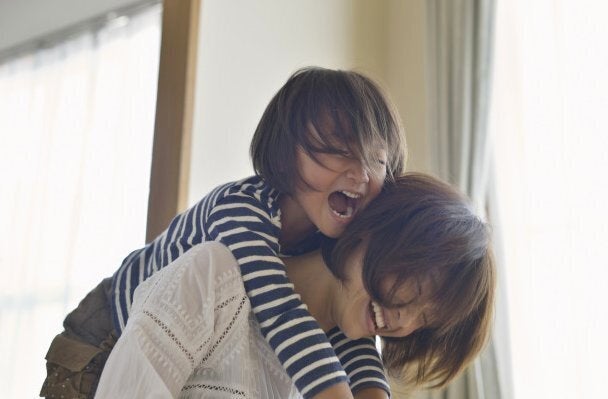 How To Teach Positive Body Image