Top executives are now paid 183 times that of the average worker in the UK, a report has revealed, as bosses of top FTSE 100 firms pay have increased to almost £5 million in the last five years.
According to the High Pay Centre, top pay has increased by over £800,000 - to £4.9 million - since 2010 when it was £4.1 million.
While the average pay for a full-time employee in the UK is £27,195, last year the top-ten highest paid CEOs collectively earned £156 million.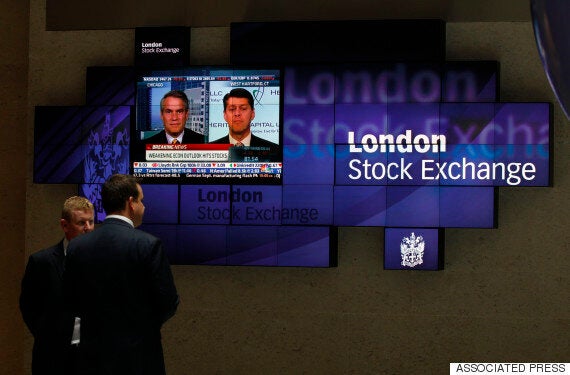 Top executives are now paid 183 times that of the average worker in the UK
High Pay Centre Director Deborah Hargreaves said: "Pay packages of this size go far beyond what is sensible or necessary to reward and inspire top executives."
Ms Hargreaves said the Coalition Government introduced some "welcome reforms" in 2013, but "it's clear that these reforms didn't do nearly enough to start building a pay culture where everybody is rewarded fairly and proportionally for the work that they do".
The think tank said the findings will "create pressure for further action to reduce (the) gap between the super rich and low and middle-income earners".
However, it also said the findings showed that shareholders were still backing big pay deals despite new powers to vote them down. It found the average vote against pay awards across the FTSE 100 - which includes companies such as Barclays, Burberry and Easy Jet - was just 6.4%.
The pay gap did not increase dramatically between 2014 and 2013 - when it was 182 times the average wage - but jumped considerably, from 160 times the average, in 2010.
Since 2013 UK-listed companies have had to publish a single figure detailing their top executive's salary, as well as being required to give shareholders a binding vote on directors' pay. In July last year Burberry faced a huge revolt over pay with 52.7% of investors voting against the company's remuneration report after it handed its new chief executive, Christopher Bailey, a one-off award of shares worth nearly £15m last year.
Ms Hargreaves told the BBC's Today programme: "We've seen executive salaries pulling right away from the rest of society, creating this small elite of people that are just paid astronomically."
The think tank is pushing for companies to publish their own figures on the difference in pay between executives and their workers and wants a better structure for how employees are represented in pay negotiations.
The TUC have reportedly said that inequality between workers and bosses had now reached "stratospheric levels".
According to the broadcaster, the union called for institutional investors to "use their clout to draw a line in the sand over CEO pay".
Business lobby group CBI said high pay was only justified by "exceptional performance", while think tank, the Adam Smith Institute reportedly justified it by saying the salaries rewarded "extraordinary talent and skills" and the good decision-making that is "as close to invaluable as one can get".
Related