Jacob Lewis, a 22-year-old from Cardiff, could barely afford to eat after he was left homeless following a fall out with his family. The student then lost his zero-hours contract job at a nightclub when he asked for time-off to take his exams.
However, his college helped support him with travel and living expenses, and even put him up in a hotel when he had nowhere else to go, and now he's determined to give back.
He told WalesOnline: "The whole idea came about because my college told me they had been inundated with calls and messages of congratulations and offers of financial aid.
"What I want to do is raise money for the college's hardship fund that they can use to help other students who are in similar circumstances to me.
"I think there must be thousands of students out there who are in situations just like mine and can't afford to study.
"My circumstances are far from unique. There are plenty of young people out there who need a place to sleep and a free meal in order to get through their studies."
Lewis received hundreds of messages of support from all over the world when his outstanding results became a global sensation online last week.
"I've had messages online from people all over the world. I've had messages from China, from Australia and from the United States," he said.
"I've been absolutely humbled by the support and comments. I was so overwhelmed to see the story be shared so far and wide."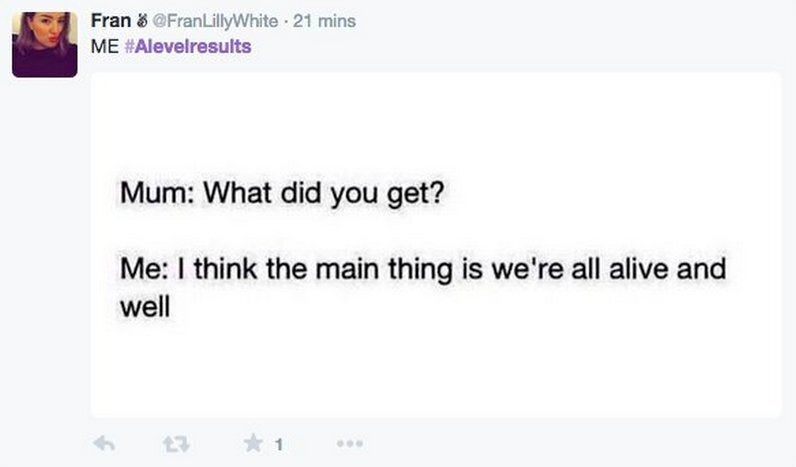 Funny A-level tweets