Sky News business presenter Ian King's use of the word "fuck" during a live TV interview is being investigated by Ofcom, despite the mishap only generating one complaint.
King used the cuss word while speaking with economist Michelle Meyer about US interest rates on July 30 and later apologised for it on Twitter, writing: "Many apologies to anyone who was offended by my Kenneth Tynan moment earlier this evening." Tynan was a theatre critic who was the first person to utter the profanity on TV. The incident in 1965, resulted in the BBC making a formal apology and four separate House of Commons motions.
After introducing Ms Meyer, King asked her a question about the "tepid" growth rate in the second quarter. Before she answered King, who was off-camera at the time, shouted "fuck".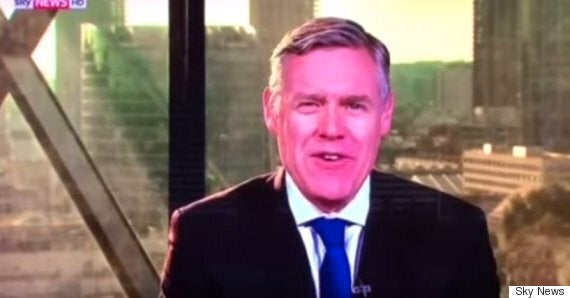 Ofcom is investigating after Sky News business presenter Ian King said "fuck" during a live broadcast
A spokesman for the media regular said: "Ofcom is investigating this programme, which included the most offensive language before the [9pm] watershed."
When the interview finished King apologised, blaming a microphone lead for falling out.
Days before King's off-colour remark actress Helen Mirren told Good Morning Britain that it "pissed" with rain when she was camping.