Perrie was appearing with her bandmates on 'The Late Late Show' to perform their latest single 'Black Magic, but also stopped by for a little chat with the host.
And well, James wasn't about to miss an opportunity to ask Perrie how she's been coping since splitting with her former fiancé.
And the response? Well, really rather well, thank you very much.
Watch James ask Perrie the question on everybody's lips in the video below (story continues after the clip)
"It's been a tough few weeks, are you alright?" James asked Perrie.
"You know what? I'm good. We're having an absolute blast in America. Things are going so well and I just wake up every day and I thank my lucky stars I have these three girls."
"[They've got me through this] 100 per cent."
The girls went on to reveal they'd recently shared a private jet with Taylor Swift ahead of them appearing on stage with the 'Shake It Off' singer over the weekend.
Leigh Anne said: "It was incredible. She is the loveliest person ever. She's so business-minded. She's inspirational."
Watch the girls perform their single 'Black Magic' on 'The Late Late Show' below...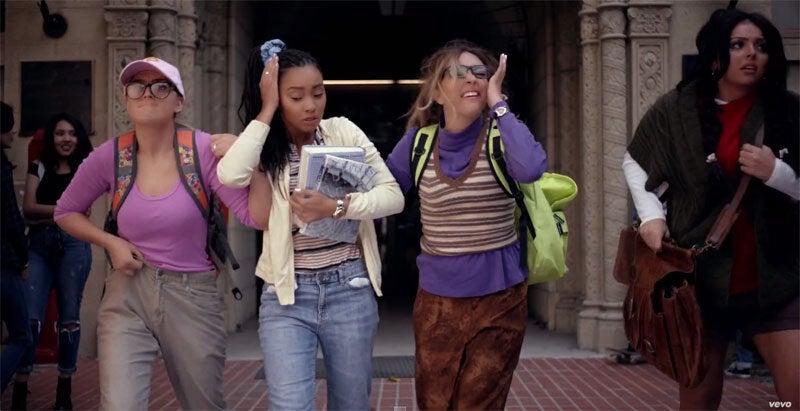 Little Mix's 'Black Magic' Video: A Breakdown