A boy with a cheesy grin couldn't hide his true feelings when a TV reporter asked if he was going to miss his mum on his first day of school.
The adorable boy was quick to say "no", before laughing nervously and smiling at American news reporter Courtney Friel.
But it wasn't long before his giggles turn into sobs as the realisation hit him that yes, he was going to miss his mum.
Friel uploaded the heartbreaking moment on her Instagram and wrote: "This breaks my heart and now I'm anxious about sending my kids to school. He was trying to be so brave."
Note to parents and reporters everywhere, this is one question never to ask a child on their first day of school. Watch the video above.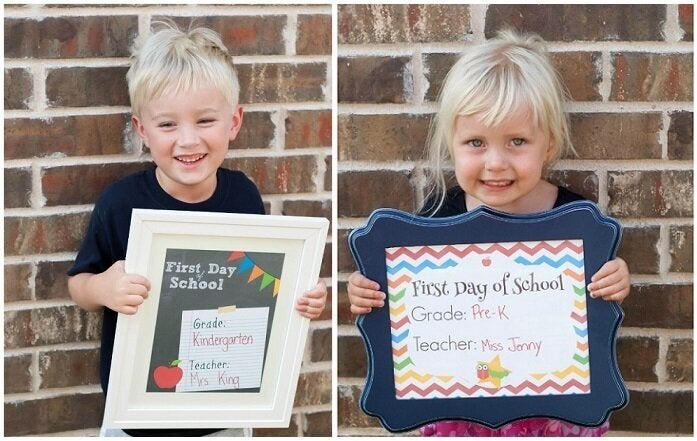 Cute First Day Of School Photo Ideas