Poor Mary Berry probably wishes she didn't get out of bed this morning for an interview on Chris Evans' Radio 2 Breakfast Show, after letting slip who leaves tonight's 'Great British Bake Off'.
READ MORE:
During the interview on Wednesday morning, Mary happily recalled the names of three bakers who had been sent packing - forgetting that episode three has yet to be screened.
And don't worry, if you really want to know who leaves ahead of tonight's show, we'll give you plenty of warning.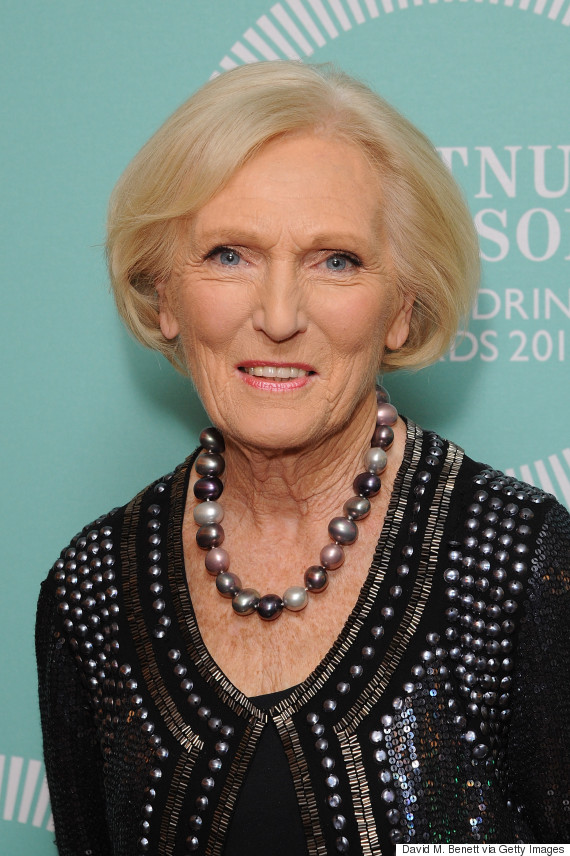 Mary Berry
Speaking to Mary about the show, Chris said, "You've already lost two, you don't hang around do you Mary?" Berry replied: "Wait a minute, we've already lost three".
She then listed the names of the contestants she believed had already left: "We lost Marie last week, [REDACTED], and on the first week it was the lovely chap with his little hat on."
Cue Chris hastily steering the conversation in another direction - and total silence from Mary.
Awkward.
And it didn't go unnoticed by 'Bake Off' fans who were listening...
Ahh, poor #MaryBerry...the one thing she wasn't supposed to say on #bbcradio2 this morning :*( #GBBO

— Sharon Manship (@artmanship) August 19, 2015
Cant believe Mary Berry let slip on the radio who goes on #GBBO tonight! YOU HAD ONE JOB MARY!!!!

— Amy (@AmyLouise_9) August 19, 2015
#British Bake Off did Mary Berry give away this week's departing baker this morning on @achrisevans show?

— Amber Translations (@Amber_Trans) August 19, 2015
I'm pretty sure #MaryBerry just let slip who leaves on tonight's #GBBO well done to @achrisevans for brushing over it! #oooops

— Claire Meddings (@mrsmeddings) August 19, 2015
😂 well done #MaryBerry for revealing who leaves #GBBO tonight on @BBCRadio2 😂😂 bless her .. I'll still watch it though. . @dinoraaa8 🙉

— Karen T (@cheekibinki) August 19, 2015
She's only gone and let slip who's gone tonight in the Bakeoff!!!! #MaryBerry #GBBO

— Leanne Johnson (@Lea_Johnson) August 19, 2015
Despite Mary's blunder, she did reveal that this week's 3D show-stopper round is one of the greatest the show has ever seen, describing it as "absolutely amazing".
MAJOR SPOILER ALERT! If you don't want to know who leaves tonight's 'Bake Off' tent then leave now! For those who do... scroll down underneath the gallery below to find out (but don't say we didn't warn you).
LIKE US ON FACEBOOK | FOLLOW US ON TWITTER
*Dorret will be the third contestant to leave 'Bake Off'