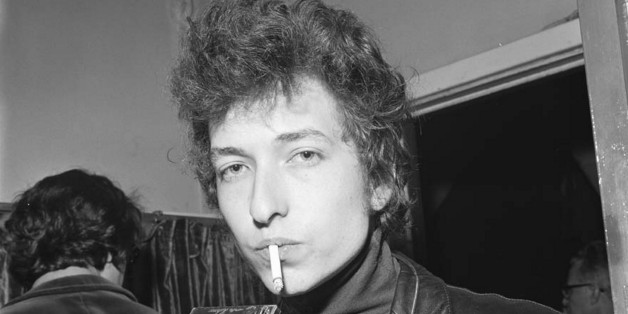 Mark and Colleen Hayward via Getty Images
Labour's acrimonious leadership election, bordering on civil war, is being played out in gory detail on social media. Left v right. Corbynistas v Blairites.
Many have noted how supporters of Jeremy Corbyn have been particularly aggressive: levelling "abuse" against anyone in the party backing policies at odds with the left-wing frontrunner's anti-austerity, pro-nationalisation programme. Leadership rivals Liz Kendall, Yvette Cooper and Andy Burnham have to various degrees been victims.
Recurring, seemingly inter-changeable insults include "Tory", "Tory-lite" and "neo-liberal". The favoured pejorative, though, appears to be "Red Tory".
Beginning life as a phrase coined to describe left-leaning Conservatives, "Red Tory" was hurled at Labour MPs by nationalists during the Scottish independence referendum for sharing a platform with the Conservatives.
But now Twitter has moved to diffuse the situation, joking that by the high standards of the purists you're probably a Red Tory and you don't even know it.
Do I look Red Tory in this?
Accidentally wore a blue skirt and a red coat today. NO LESS than the GARB of a RED TORY. #jaccuse

— Claire Spencer (@thedancingflea) August 18, 2015
Karl Marx. He's a Red Tory.
Marx said that making a profit was "by no means an injustice". If he was on twitter people would call him a red Tory.

— kerihw (@kerihw) August 17, 2015
Jeremy Corbyn? Red Tory?
Jeremy Corbyn pledges pro-business reforms to back entrepreneurs http://t.co/P8ClAsdSY0

— Guardian politics (@GdnPolitics) August 15, 2015
Red Tory. Establishment shill. https://t.co/A99uxu3r8u

— James Bloodworth (@J_Bloodworth) August 15, 2015
SNP MP Angus MacNeil seems to think so.
Corbyn is bloody imperialist Red Tory. pic.twitter.com/5U8VQRITTr

— Aric Gilinsky (@AGilinsky) August 16, 2015
Post-war Labour Prime Minister Clem Attlee, who oversaw the creation of the welfare state?
Attlee fought in WW1 - what a red Tory pic.twitter.com/aQphrwbT8d

— Seán Duffy (@seantduffy) August 16, 2015
The HuffPost's own Owen Bennett confirms.
Clement Attlee's grandson sits in the Lords as Conservative. Proof that Clement Attlee is the ULTIMATE RED TORY.

— Owen Bennett (@owenjbennett) August 19, 2015
The year? 1966. The place? Manchester Free Trade Hall
Music history fact: When Bob Dylan went electric, no-one could hear him over the incessant shouts of "RED TORY!"

— David Whitley (@mrdavidwhitley) August 14, 2015
The newspaper that is short-hand for all things right-on?
Most of the free press, in fact, is Red Tory.
New Statesman Red Tory scum http://t.co/81M0tfXj3F

— Tom Chivers (@TomChivers) August 19, 2015