Michael Bublé's wife Luisana Lopilato has opened up for the first time about the burns her son Noah suffered after he was scalded by boiling water in June.
The 28-year-old model revealed the couple's son, who turns two on 27 August, accidentally poured the water over himself and was taken straight to hospital to treat his burns.
Lopilato, who is currently pregnant with her and Bublé's second child, said she often asks herself "why this happened".
"I often ask myself why this happened, but it was inevitable. He climbed onto the kitchen worktop in a second and threw hot water over himself."
According to Clarin.com, the couple's son Noah was left with "6% burns" after being rushed to Hospital Alemán in Buenos Aires.
Lopilato said doctors warned her they might have to do skin grafts, but the burns healed a lot quicker than they imagined.
She said her son currently has elastic bands pressed tight to his bandages, which she hopes will prevent scarring.
At the time of the accident, Bublé tweeted fans to let them know his son was doing okay and wrote: "He's home, healthy and happy."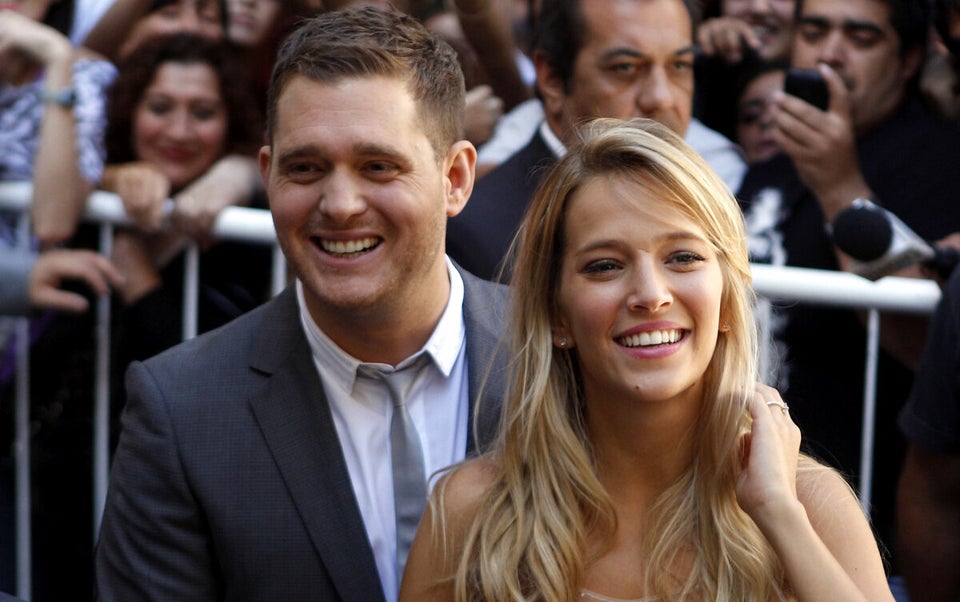 Michael Bublé