I'm reading Rod Stewart's memoir at the moment and, funnily enough, just as I'm about to speak to singer Paul Young, he gets a mention in Rod's book.
Turns out that, during the 1980s, Rod's manager got on the phone to him in LA and told him there was a young singer back in Blighty, singing his kind of music and stealing all his chart positions. And that was our very own Mr Young.
Paul chuckles when I tell him this - it's the first he's head of it. "Really? What a strange conversation."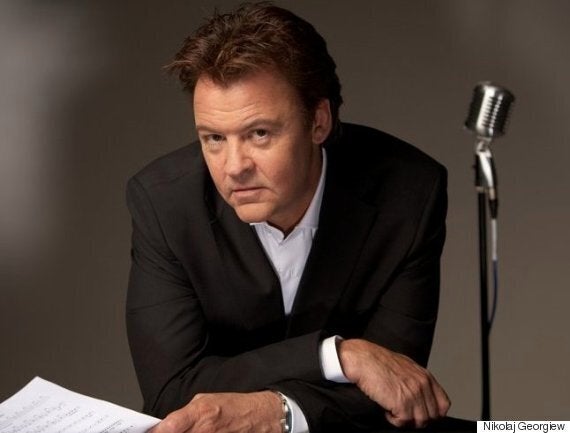 Paul Young says he never set out to make bundles of money, only to stir his listeners' emotions
It's pretty accurate, though. For a time during the 1980s, Paul Young was one of the biggest pop stars in the world, with his particular brand of mid-tempo, heart-baring pop, built around his remarkable voice. With songs like 'Wherever I Lay My Hat', 'Love of the Common People' and 'Every Time You Go Away', he had hits on both sides of the Atlantic, and was the first voice we heard on the then best-selling single ever, 'Do They Know It's Christmas'.
Paul is impressively understated about all of this, remembering how he used to shock people when he stopped at the traffic lights.
"I could see people looking twice at me," he says. "They would recognise me, and get confused. I could see them thinking, 'That looks like Paul Young, but it can't be. He wouldn't be driving a Vauxhall Viva. But I was."
Turns out he was quite happy driving this perfectly acceptable vehicle, because Paul was never really after the big money.
"My whole mission was to make music that stirred the emotion, even then," he says now. "I'd been really shy as a kid, I had a terrible stutter, and I thought music would be a good outlet. And it definitely seemed to improve things for me, so I stuck with it."
Despite this, Paul says now he wishes he'd had a bit more commercial savvy, the likes of which is a default these days among young artists like Taylor Swift and Ed Sheeran but, back then, was unusual.
"I should have been a little more ruthless," he agrees. "I should have planned better, written more songs.
"The money was amazing, but I had the stature of an artist. George Michael wrote all own stuff, so he can count his coins now, while I'm still toiling away, making sure my children get educated."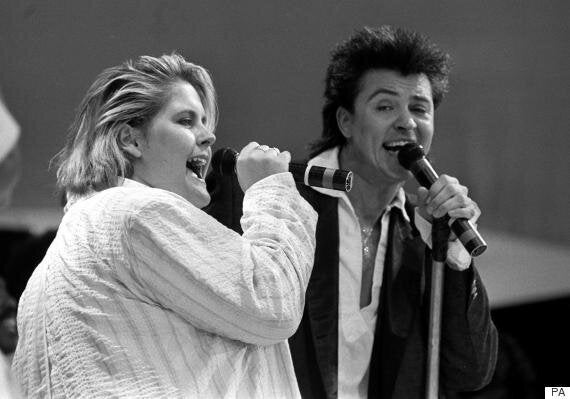 Paul Young shares the Live Aid stage with Alison Moyet, back in 1985
He doesn't sound too unhappy, it has to be said, still sharing time between his own band Los Pacaminos, solo outings and joining other veterans like Nik Kershaw and the Cutting Crew for the Rewind Festival circuit. Having famously strained his voice back in the 1980s, he's far more careful now, bringing the notes lower and keeping up the practice between gigs.
And not a day goes by without one of his songs turning up on the car radio. Did he realise he was so all-conquering at the time?
"I had a moment," he chuckles. "I was in LA with my wife in a restaurant, and I spotted my great hero David Bowie at another table. Of course I wasn't going to bother him.
"Then I felt a tap on my shoulder, and it was Bowie, and he squatted down to talk to me." Paul laughs, remembering. "David Bowie came down to my level - so gentlemanly."
Paul Young's 'Tomb of Memories: The CBS Years' 4-CD boxset of classic tracks, alternative versions and live performances is released on 21 August.