Bending over the baby's face with her hands clasped is Diana, who tragically died in a car crash in Paris in 1997.
The image was posted on Facebook with the plea "let's make this go viral!" and more than 250,000 people have felt moved to share it.
While the majority of comments expressed support and praise for the picture, Michele Dixon volunteered: "This is morbid!"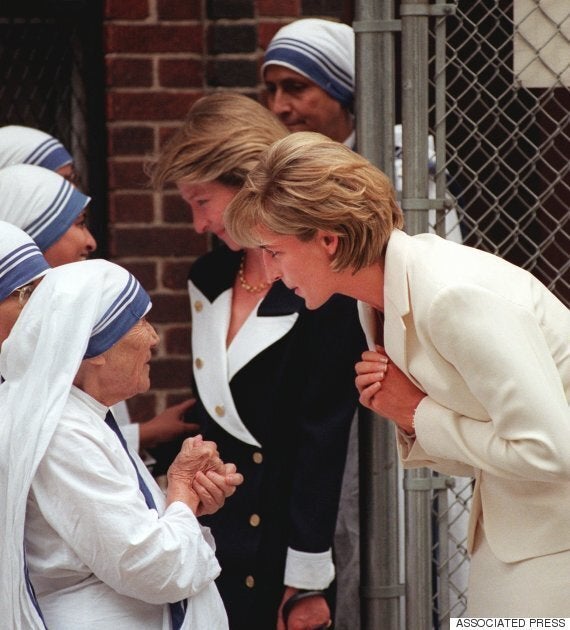 The image of Diana was from a series taken when she met Mother Teresa in 1997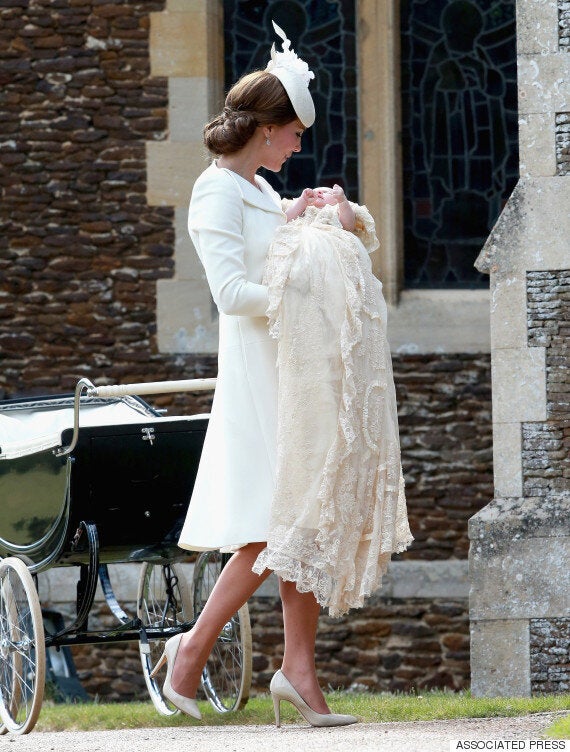 This is the undoctored image of the Duchess of Cambridge holding her daughter
"Kinda creepy," remarked Constance Kingston.
The original image of Diana showed the Princess bowing to Mother Teresa when the pair met in 1997.
Princess Charlotte was christened at St Mary Magdalene Church in Sandringham, the Queen's country estate.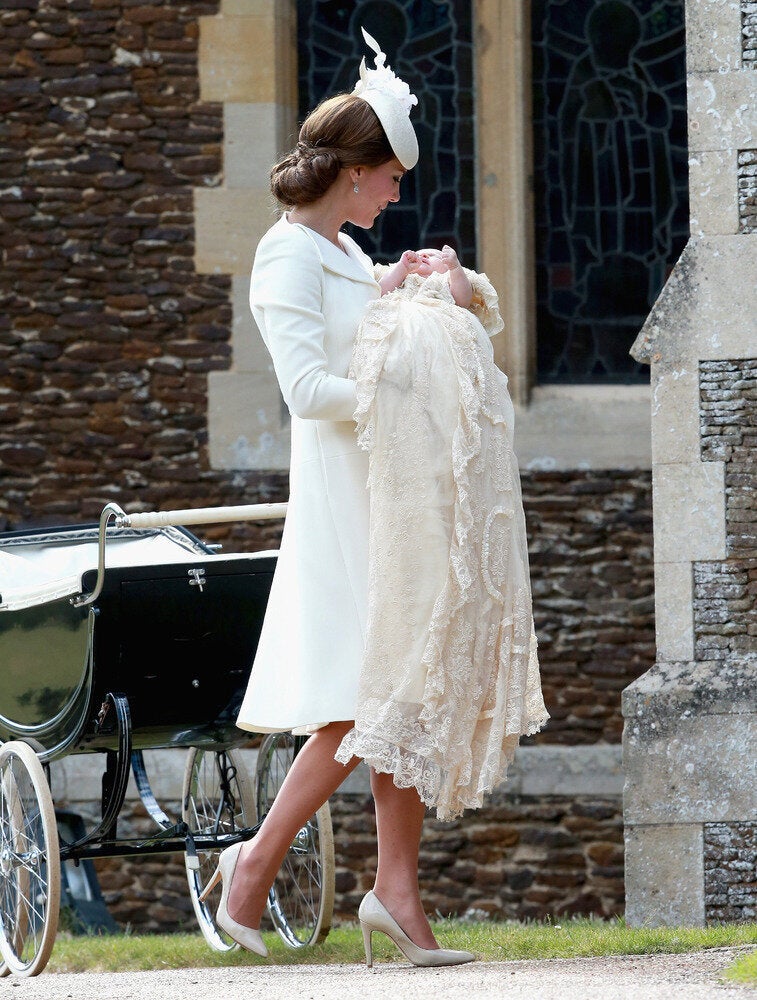 Like her elder brother George, Charlotte was dressed for the occasion in a replica of the intricate lace-and-satin christening gown made for Queen Victoria's eldest daughter, also named Victoria, in 1841. Until 2008, that original gown had been worn by all royal babies — including the queen — at their christenings.
Following royal tradition, holy water from the River Jordan, where it is said Jesus was baptised by John the Baptist, was used for the baptism. The 16th-century church, close to William and Kate's country house Anmer Hall, is where the royal family traditionally gathers for Christmas service. It is also where Charlotte's late grandmother, Princess Diana, was christened in 1961.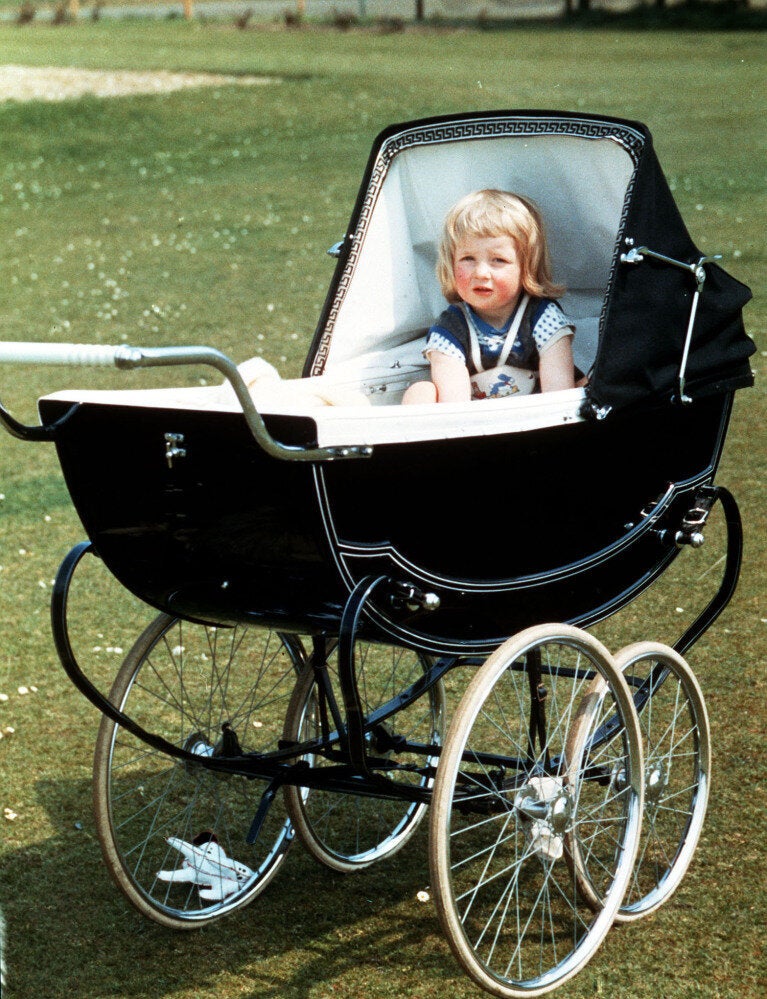 Princess Diana 1 July 1961 – 31 August 1997