Dr Dre is having a week of very mixed fortunes.
He is enjoying his first-ever UK chart-topper with his first solo studio album in 16 years, 'Compton' - inspired, he says, by the sight of actor Corey Hawkins playing his younger self in the N.W.A. biopic 'Straight Outta Compton'.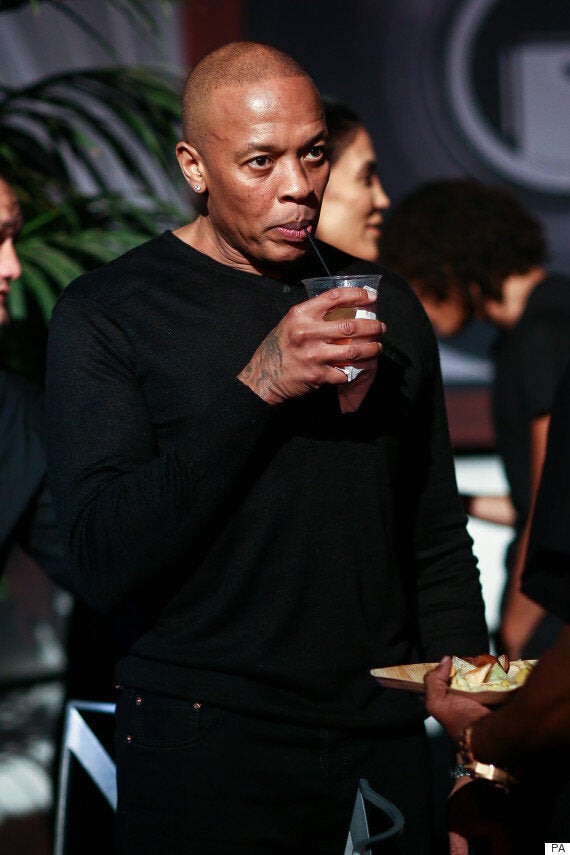 Dr Dre has had a week of mixed fortunes
The film's release has, however, also brought two women out of the woodwork, both independently claiming that the story fails to explore Dr Dre's abusive treatment of women.
His ex-girlfriend Michel'le speaks to V'lad TV, saying of her omission from the film, "Why would Dre put me in it? I was just a quiet girlfriend who got beat up and told to sit down and shut up."
Separately, journalist Dee Barnes has written in Gawker of an ugly incident in 1991 when she describes Dr Dre - real name Andre Young - putting his knee in her chest - "straddled me and beat me mercilessly on the floor of the women's restroom at the Po Na Na Souk nightclub".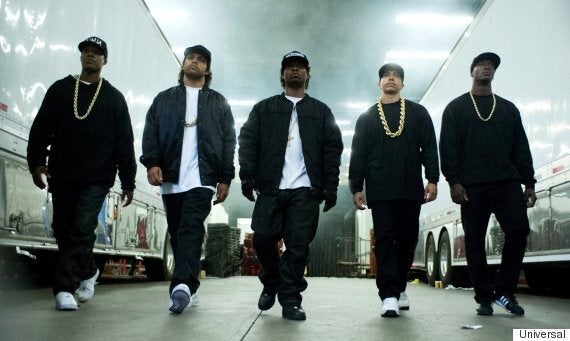 'Straight Outta Compton' tells of the story of N.W.A.'s rise to fame
Dee writes that she understands why this incident is not mentioned in the film. She says, "The truth is too ugly for a general audience. I didn't want to see a depiction of me getting beat up.
"Like many of the women that knew and worked with N.W.A., I found myself a casualty of Straight Outta Compton's revisionist history."
Dr Dre has addressed these incidents and other accusations about his past in a wide-ranging interview with Rolling Stone. He tells the magazine: "I would say all the allegations aren't true – some of them are. Those are some of the things that I would like to take back. It was really fucked up. But I paid for those mistakes, and there's no way in hell that I will ever make another mistake like that again."
The film 'Straight Outta Compton', in UK cinemas next week, explores the rise and fall of the hip hop group N.W.A (Niggaz Wit Attitudes) and borrows its title from the name of N.W.A's 1988 debut studio album.
The original lineup from Compton, California, consisted of Arabian Prince, Dr. Dre, Eazy-E, and Ice Cube. DJ Yella and MC Ren joined later.
Their debut album 'Straight Outta Compton' marked the beginning of a new gangsta rap era, with the social commentary in their lyrics considered revolutionary and influential on other artists. The group were known for their contempt for the police, and for their extreme lyrics, often seen as being disrespectful of women, as well as glorifying drug use and crime. The group's music was banned from many mainstream American radio stations, but nevertheless sold more than 10 million albums in the US.
Popular in the Community