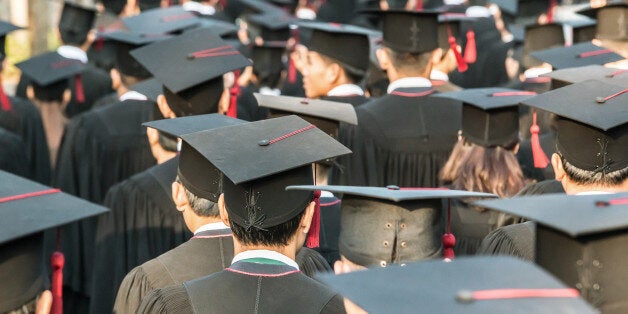 Britain's job market is failing to keep up with the number of graduates leaving University each year, with more than half taking on low-skilled work, a report has found.
Fresh research from the Chartered Institute of Personnel and Development (CIPD) claimed that 58% of UK university-leavers were entering jobs that do not require a degree, with graduate over-qualification now at "saturation point".
The figure is markedly different from other European countries, including Germany, the Netherlands and Slovenia, where numbers of graduates working in non-degree-level jobs averages just 10%.
Ben Wilmott, CIPD's head of public policy, blamed New Labour's 1999 landmark pledge to send 50% of young people to university, and decried the Government's record on high-skill jobs creation.
He called for better careers advice, a renewed emphasis on driving up apprenticeship numbers and a re-examination of the disparity between further and higher education funding.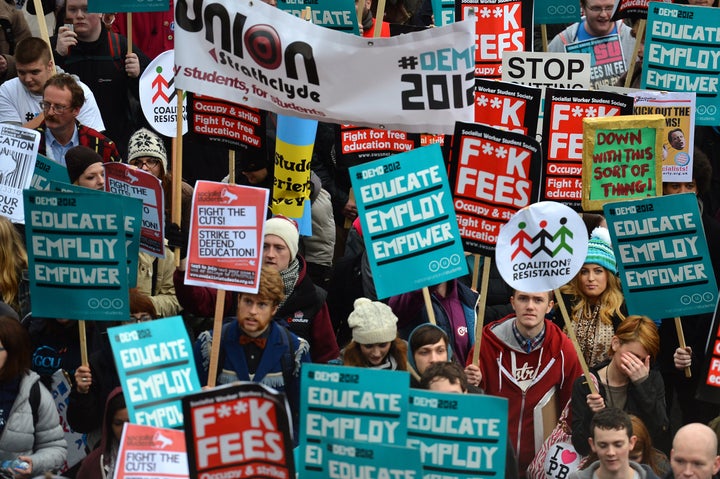 Some students have protested against levels of graduate debt
"We had the assumption that increasing the conveyer belt of graduates will allow the UK to transition into a higher-skilled economy, but research shows that if you compare graduates and non-graduates who are doing the same or a similar job, skill requirement is not enhanced by the presence of a graduate."
A youth citizenship organisation also added that the findings should prompt those planning to attend university to potentially "re-think" their plans.
Jon Yates of the Challenge said: "Many school leavers who have just received their A-levels and are currently considering their next steps should re-think treating university as the their only option."
"Given that the average student will accumulate debts of more than £35,000 during their time at university, they may rightly ask what was it all for when they end up in a non-graduate job," he told The Huffington Post UK.
"School leavers should be aware that there are alternatives out there that allow them to earn while they learn.
"There are a variety of paths that mix working and learning and can allow young people to gain valuable life and work related skills, as well as gaining experience in non-traditional areas such as social media.
Yates added that such schemes were not an exclusive alternative to attending university, and that if people changed their minds and went in to higher education they could treat the programme as a "highly productive gap year".
His comments came just weeks after one of the country's biggest graduate recruiters, Ernst & Young, announced it would remove a degree classification from its job entry criteria.
Popular in the Community