Warning: This article features a graphic image of Jenny Kavanagh's undeveloped twin.
When Jenny Kavanagh went to her doctors to have a contraceptive coil implanted, she never could have imagined her day would take such a heartbreaking turn for the worse.
During her trip to the clinic, the 45-year-old mum-of-two was told by doctors that she should have an ultrasound on her ovaries to check her health, HuffPost News reports in the video above.
Worryingly, the ultrasound alerted doctors to a large growth on Kavanagh's left ovary.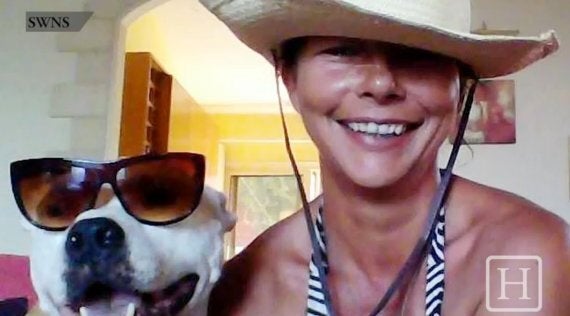 At first, doctors believed that the growth could be cancer. But they soon discovered it was Kavanagh's unborn twin, which had been growing inside of her for more than 40 years.
It had a face, with an eye and tooth, as well as black hair - similar to Kavanagh's.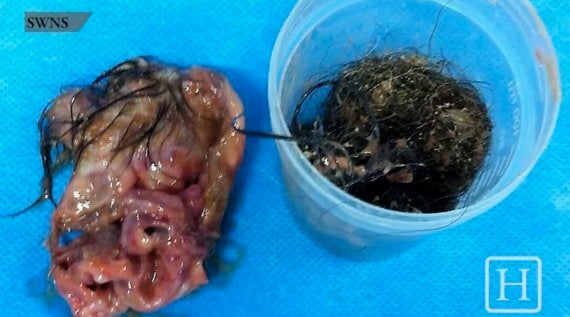 The mother-of-two said she'd never visited a gynaecologist during either of her pregnancies and therefore hadn't realised she was carrying her unborn twin.
Doctors believe Kavanagh's mother was carrying twin embryos when she was pregnant, but Kavanagh was stronger and enclosed the weaker embryo.
Speaking about the ordeal Kavanagh - who has now made a full recovery - said she's filled with mixed emotions.
"If I'm honest, I did feel really sad when I first saw it because of the size and weight of it, it had already been likened to a baby," she said.
"But I try not to feel sad about it. I try to remember that it had no heart and no brain and that it would have almost certainly killed me if they hadn't found it and removed it. In one sense there was grief, mixed with happiness."
"When I showed the picture to my mum she was really sad," said Kavanagh. "She saw it as her unborn child, and my unborn twin."