Politicians are trying to discredit the Chilcot inquiry into the Iraq War as "bumbling incompetents" so their eventual conclusions can be dismissed if they criticise the political establishment, it has been claimed.
One source told the paper that the political establishment was trying to portray the panel as a "load of bumbling incompetents and amateurs whose eventual judgements cannot be trusted".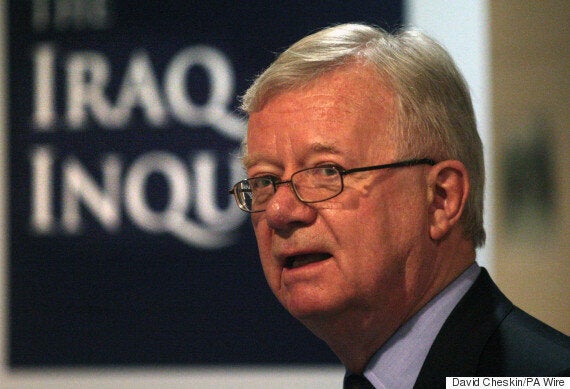 Sir John Chilcot is in charge of the inquiry into British involvement in the Iraq war
He also slated "absurd, nasty hatchet jobs on John [Chilcot], most of them nonsense".
However, the Independent's source insisted that forcing the publication of the inquiry would result in an incomplete report.
The paper also revealed that Chilcot and his three remaining panel colleagues were so fed up that they briefly considered a joint resignation.
Butler-Sloss, who set up and chaired the 1987 Cleveland inquiry into child sex abuse in three north-eastern England villages, told Lord Chilcot's investigation team that she "failed" to understand why it was taking them so long to publish their findings.
In a letter to The Times, she said that she too had conducted far-reaching inquiries, but had been dealt with them far more efficiently.
The Chilcot inquiry has so far cost taxpayers £10.3million.
Popular in the Community