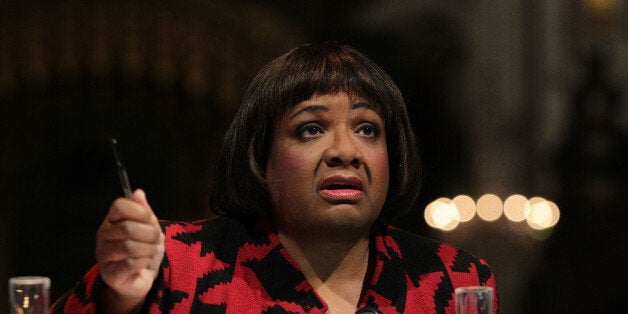 Allegations that Jeremy Corbyn is a "fellow traveller" with anti-Semites are the work of a political class "frozen with fear", Diane Abbott claimed today.
The Labour backbencher launched a staunch defence of the leadership contender after Mr Corbyn admitted sharing a platform with a controversial pro-Palestine campaigner in 2009.
Speaking on BBC Radio 4's Today programme this morning, Ms Abbott claimed Mr Corbyn's critics were trying to portray him as an anti-Semite through "guilt by association".
She said: "The British political class is frozen with the fear at the idea Jeremy will actually win this leadership election – it's by no means certain but the very notion of it terrifies people because the energy behind him has the power to disrupt and to change and transform politics. This is where these anti-Semitic smears come from.
The Hackney North and Stoke Newington MP added: "And the point is this – Jeremy has been an MP for 30 years. In those 30 years he has done thousands of meetings, rallies, memorial events. I mean, Jeremy is hyperactive, so for every one event another left MP will do, Jeremy will do three. Now, if over those 30 years he has been on a platform with somebody who now is clear is an anti-Semite and a holocaust denier - whatever it is - you know, over 30 years, given the often chaotic nature of liberation movements that will happen, that doesn't make Jeremy a fellow traveller with anti-Semitism.
"We are looking at 30 years and we are plucking incidents out of a very long career. If you get involved with liberation movements there will be points at which you are involved in – you know... there will be people around who are less than savoury. On these big liberation issues, more often than not, Jeremy has been right and his critics have been wrong."
In 2004, Mr Jahjah told a Flemish magazine: "I consider every dead American, British and Dutch soldier a victory."
On Thursday, he wrote about British soldiers in Iraq: "Every soldier taking part in an illegal occupation is a legitimate target for resistance."
After initially denying the meeting, Mr Corbyn said: "My staff have researched this and tell me that I did meet this man in 2009 but I have no recollection of him.
"As an MP I have met thousands of people over the years. Because I meet them, it does not mean I share their views or endorse their views."
Ms Abbott, who is seeking the Labour nomination for the London Mayoral election, said it was possible to turn up to events and not know who else was on the panel.
She said: "You don't know the life of a left-wing back bencher – you are often running from meeting to meeting from event to event. You can turn up at events and people are on the platform that you didn't know were going to be on that platform."
Popular in the Community