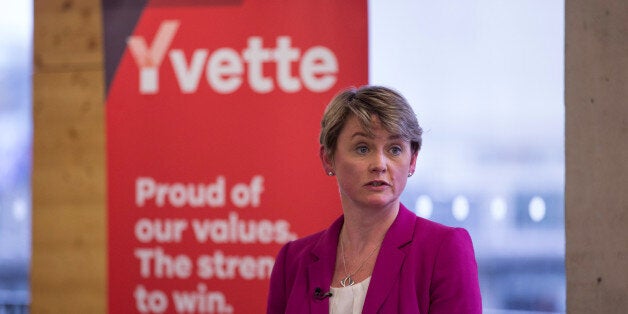 A Jeremy Corbyn victory in the Labour leadership election could lead to a split in the party, Yvette Cooper warned today.
The Shadow Home Secretary, who is one of four leadership contenders in the race, voiced her concerns the party was "polarising" around "extremes" – including the far left as represented by Mr Corbyn.
On the BBC's World At One programme this afternoon, Ms Cooper asked: "Are you genuinely worried that the party would split if he [Jeremy Corbyn] wins?"
She replied: "I am, because I'm worried what's happening at the moment. The party does seem to be polarising between the different extremes and I don't think that is the right thing to do. It's partly because we want to hold our party together in order to win, divided parties don't win, but it's actually much more than that.
"I actually don't think the extremes of the party are the right place to be and are true to our values and are true to the things that we need to do to change the country for the future."
Liz Kendall said she will join 'The Resistance' if Jeremy Corbyn becomes leader
At a campaigning event last night, Ms Cooper compared the Islington North MP's popularity with young people to 'Cleggmania' before the 2010 General Election.
She said: "Do you remember the big sort of youth campaign around Nick Clegg before the 2010 election and how betrayed people felt afterwards because they felt let down? I think the place to be is to not have false hope, and my concern over the Jeremy Corbyn campaign is in the end this is false hope and not as radical as it looks."
Ms Cooper cited Mr Corbyn's plan to reopen coal mines in South Wales and his perceived unpopularity with the electorate at large as reasons why he was offering "false hope."
Despite starting as the outsider, Mr Corbyn is now the favourite to win the leadership election, defeatin Ms Cooper, Ms Kendall and Andy Burnham.
Related