Seven people have been confirmed dead after a Hawker Hunter fighter jet crashed into several cars on the A27.
The plane was taking part in the Shoreham air show in West Sussex when it crashed into four cars that were westbound on the A27, Airlive.net reported. The jet had failed to complete a loop-the-loop and landed in a bush about 1.20pm.
South East Coast Ambulance Service confirmed that seven people died in the crash, 14 were injured and one person was left with life-threatening injuries.
The pilot, named locally as former RAF Harrier jump-jet flier Andy Hill, is believed to have been pulled from the burning wreckage and is now fighting for his life in hospital.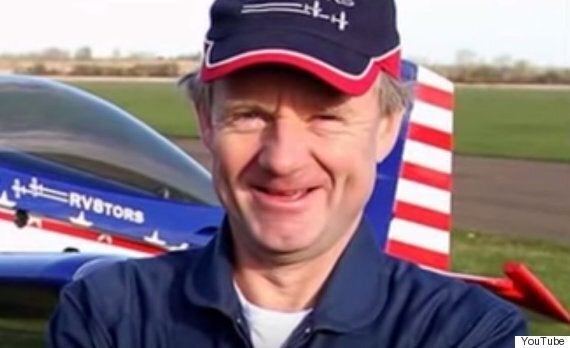 The pilot has been named locally as RAF Harrier jump-jet flier Andy Hill
There were unconfirmed reports that two cyclists were among the dead.
Eyewitness Stephen Jones told the BBC said the plane was performing a loop but did not complete the manoeuvre.
He said: "He'd gone up into a loop and as he was coming out of the loop I just thought, you're too low, you're too low, pull up.
"And he flew straight into the ground either on or very close to the A27, which runs past the airport."
The plane is believed to be in a bush and the A27 is closed in both directions. The airport was where the event – formally known as the Royal Air Forces Association air show – was taking place.
Other spectators have been told it could be "several hours" before they can leave the area, the broadcaster reported.
The incident is the second crash at an air show in the UK this month.
On 1 August, Kevin Whyman was killed when the plane he was flying as part of the Gnat display team crashed near the CarFest in Cheshire.
The event was created by TV and radio presenter Chris Evans to support BBC Children in Need.
Related