When Lee Miles saw McDonald's latest advert, he didn't think it was sending a healthy message to children.
So the father-of-two created his own version of the ad, complete with sarcastic voiceover, and uploaded the parody to his Facebook page.
His re-make has received more than one million views since he uploaded it earlier this month, and has gained support from thousands of parents on social media.
In the original McDonald's advert, a boy named Harry is told off by his parents for displaying energetic behaviour. He is not allowed to jump in puddles, appear too enthusiastic at museums, or ride his bike when he wants to.
He is, however, allowed to eat a burger in McDonald's.
In Miles' version of the ad, the dad, from Hereford, adds his own sarcastic commentary:
"Don't run and be healthy. Don't be interested in history. Don't be energetic. Don't be adventurous. Don't jump in puddles – it's fun.
"You can sit down and eat a burger, because apparently that's what good times are," he says.
Miles' video soon became a viral hit, prompting McDonalds to comment on their latest advertising campaign.
"His parents and others in the advert are attempting to keep his mischievous antics in check and we're disappointed that this has been misinterpreted as an attempt to deter him from having fun.
"The conclusion shows the whole family having a good time at McDonald's and is a light-hearted look at what we see in our restaurants on a day to day basis."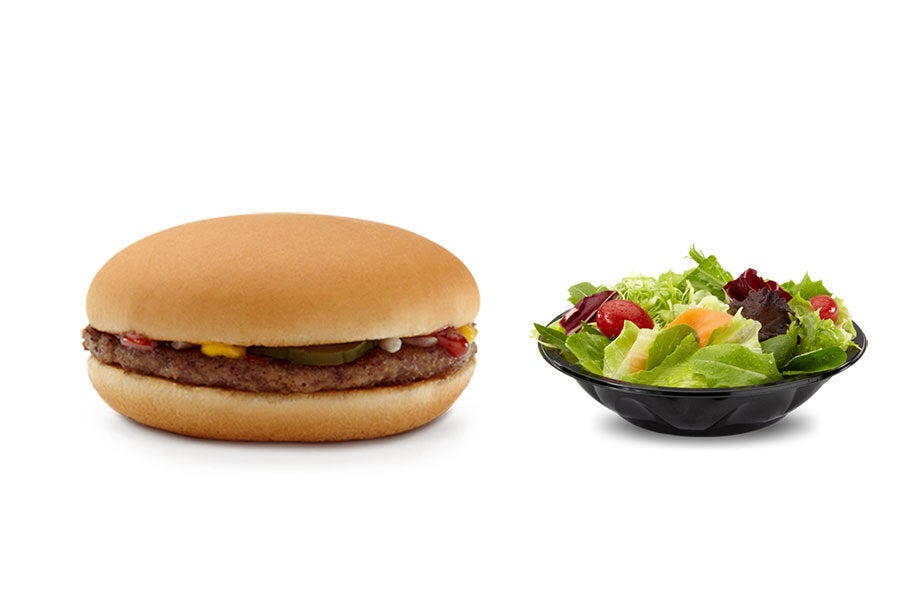 Nutritionists At McDonald's