Vic Reeves and Bob Mortimer's comedy 'House Of Fools' has been axed by the BBC, and TV fans on Twitter really aren't happy.
The BBC previously commissioned two series and a Christmas special of the show, however unimpressive ratings mean it will not be returning.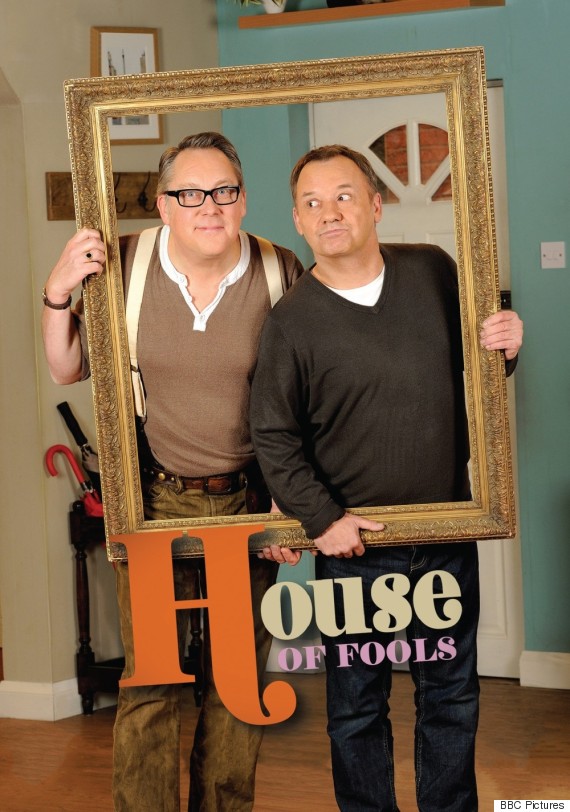 The surreal comedy failed to entice viewers
A BBC spokeswoman tells the Radio Times: "BBC2 and BBC Comedy would like to thank Vic, Bob, [producer] Lisa Clark and everyone else involved in making 'House of Fools', but after two fantastically inventive series the show won't be returning."
Despite the fact just one million viewers tuned in to see the comedy's final outing, thousands of fans have taken to Twitter to slam the BBC's decision to drop it.
The criticism comes at a tough time for the Beeb, and follows speculation over their decision to cease working with the Met Office, and amid intense scrutiny of their budgets and spending.
Here's what TV lovers on Twitter had to say:
@RealBobMortimer I bloody love house of fools Mr Mortimer..... Why did they axe it?!?!? WHYYYYYY 😓 #savethefools

— Scotty Bowman (@scottyqt) August 25, 2015
Bloody loved house of fools! BBC what are you doing?!?!? #savethefools

— Scotty Bowman (@scottyqt) August 25, 2015
House of Fools cancelled by a house of fools. #zing #burn

— Michael Ducker (@michaelducker) August 25, 2015
Hate the BBC, its ok to spend millions on crap like the Voice but they cancel great shows like the House of Fools or Dirk Gentley

— The Puncheur (@thepuncheur) August 25, 2015
Great work cancelling House of Fools @BBC More Mrs Brown's Boys is it? Absolutely ridiculous. Sort it out.

— Rob Watson (@robjwatson) August 25, 2015
I refuse to accept the cancellation of House of Fools. Let's sneak into the BBC through tunnels with Santa, and try to salvage this.

— James Moran (@jamesmoran) August 25, 2015
House of Fools cancelled...?

It was exactly what TV needed - more funny, ridiculousness in a world of faux-emotion and talent shows.

— Stuie Buchanan (@StuieBuck) August 25, 2015
Though naturally, not everyone agreed...
Don't get the moaning re House of Fools. It was given a second chance despite crap viewing figures, and still no bugger watched it.

— Paul Hayes (@the_questmaster) August 25, 2015
Well I personally thought House of Fools was awful

— Paul (@votebecauseynot) August 25, 2015
Have the BBC made the right decision? Vote in our poll and let us know your thoughts below…
LIKE US ON FACEBOOK | FOLLOW US ON TWITTER