CCTV footage has captured the moment police in Milan aided a distressed young woman who jumped onto the metro tracks at a station in the city.
The unidentified woman can be seen as she climbs onto the path of an incoming train but is rescued by a group of officers who pull her back onto the platform.
According to local reports, a police statement claimed that the woman was upset after an argument with an ex-boyfriend.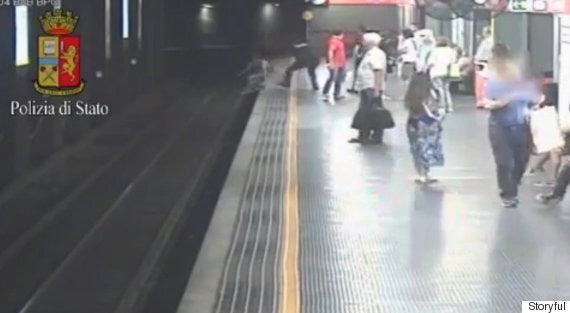 The unnamed woman was rescued by police officers at the scene
She was later recused by a woman, seconds before the train arrived. The footage illustrated the dangers of trespassing onto railways and the video was released in line with a new campaign to keep people safe.
If you've been affected by the issues in this article, please call the Samaritans on 08457 90 90 90.