The moment a father held his premature baby for the first time was captured in a touching photograph.
James Perrin, 38, slipped his wedding ring onto his daughter Mollie's arm to show just how tiny she was at 25 days old.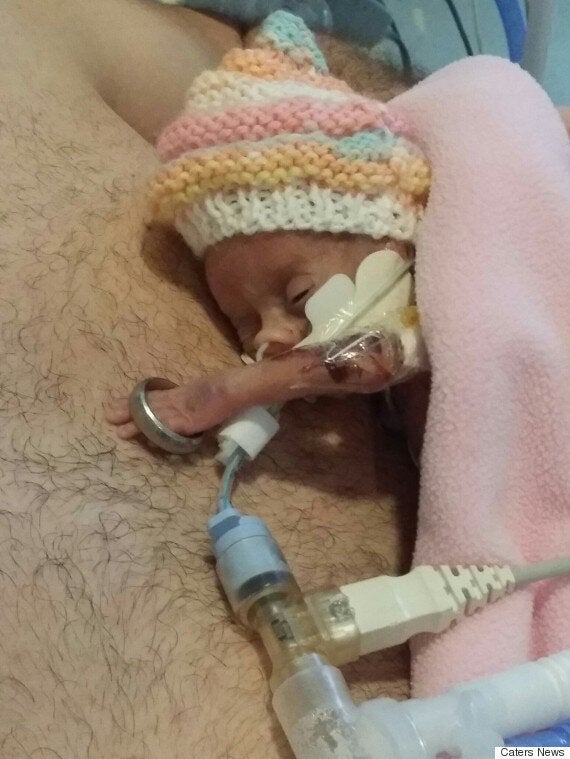 Mollie was born weighing just 1lb 1oz, little more than a bag of sugar.
She had been diagnosed with a placental disorder before birth and was not expected to live beyond three weeks.
"She did cry when she was delivered and we were just crying with happiness as well, but we just wanted her to be OK," Ms Perrin told the Hull Daily Mail.
"We knew she would be small, but it took my breath away when we saw her. It was a shock. She was so tiny and with all the machines it was scary to see her like that as well."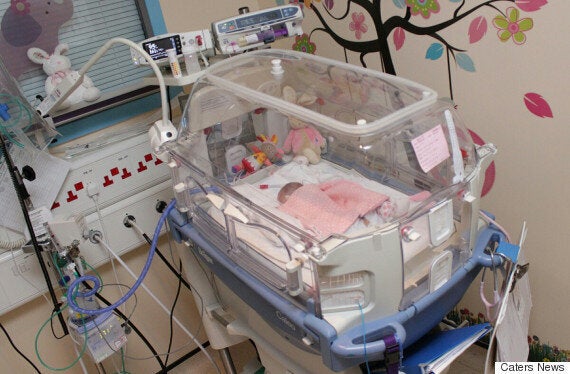 "We just felt sick all the time," Mr Perrin said.
"In her first week we had gone home and got a call at 5am to say she had taken a major turn for the worse. They didn't think she would last the day.
"It was horrendous. We thought we had lost her by the time we got to the hospital, but she picked herself up when we got there and she has been strong ever since."
Mollie defied doctors' expectations and at 17 weeks old she now weighs around 5lb 8oz.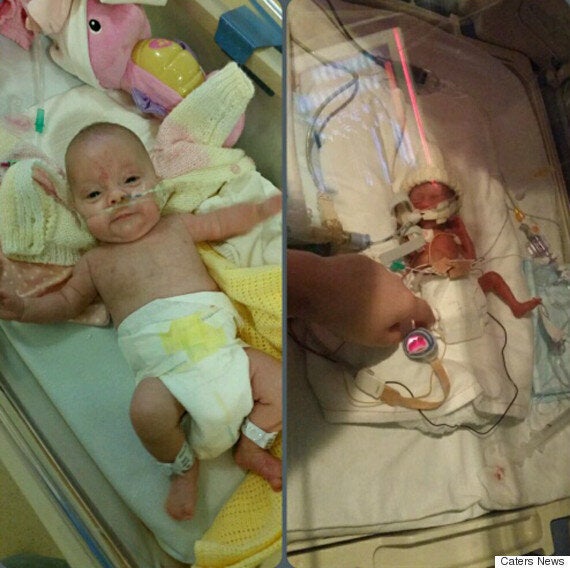 Ms Perrin had been monitored throughout her pregnancy with weekly scans and she was given steroid injections to increase Mollie's growth.
Mollie's parents were able to take her home this week and her mum said doctors are confident she will eventually catch up with children her own age, though she may remain slightly smaller.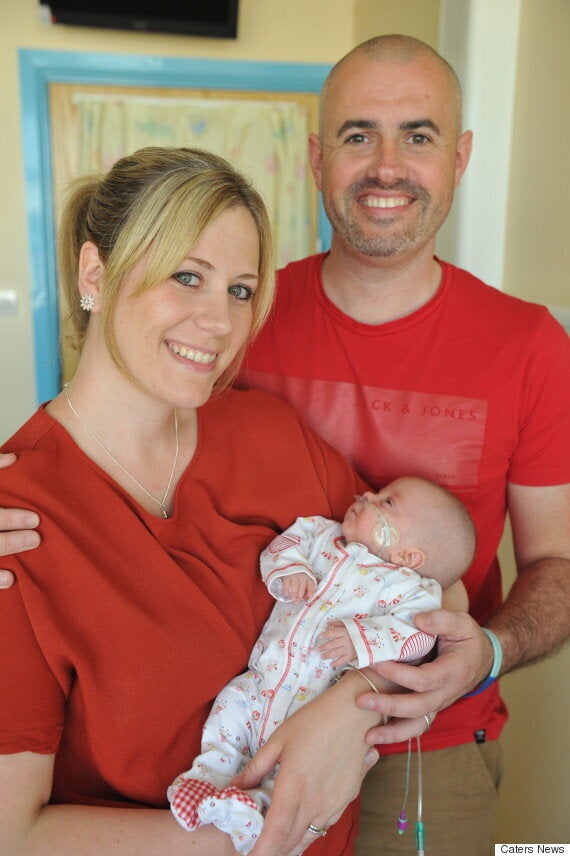 Mr and Ms Perrin have praised the neonatal team who cared for their daughter
"We would not have Mollie with us if they were not here," said Mr Perrin.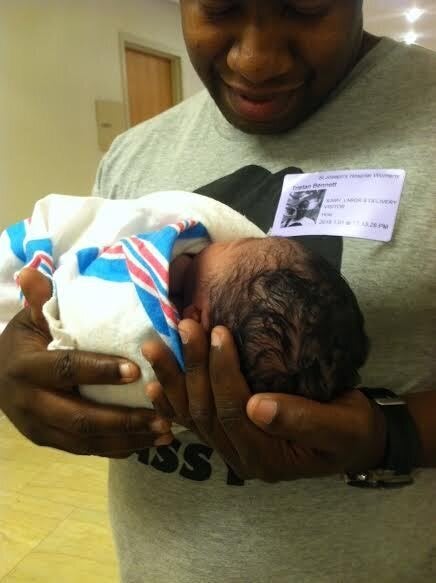 First-Time Dads Make Our Hearts Melt