There was good news and bad news for advocates of the BBC when John Whittingdale MP sat down for an interview at the Edinburgh Television Festival today.
Culture Secretary regrets "atmosphere of attack on BBC" through close timing of announcements
John Whittingdale MP says 'Great British Bake Off' is "exactly what the BBC should be doing"
He asks about The Voice bidding war with ITV - "Forcing prices up. Is that what the BBC should be doing?
Rejects claims he tells BBC what shows to me - "BBC independence is paramount"
The Culture Secretary, overseeing the process towards Charter Renewal next year, said that he regretted the "atmosphere of attack on the BBC" that had been created when publication of the charter renewal green paper came so close to the announcement of the BBC's deal with the government to take over funding for television licences for the over-75s.
"It was never our impression to create that atmosphere," he told interviewer Alastair Stewart, in front of a hall of delegates.
"I would rather those two things had not come as close as they did.
"We had to take a very difficult decision (the decision to move the over-75s subsidy to the BBC) for national economic interest, balancing the books, and that it came so close to publication of green paper was unfortunate.
"We had to get on with charter renewal, there's not much time left (charter renewal is set for next year). Those two things [coinciding] was never part of some conspiracy."
This was a conciliatory gesture from the Culture Secretary, compared with his previous comment about those who had rushed in to defend the BBC when these two things happened.
"Who is talking about dismantling the BBC? I've never talked about it. This idea that there is somehow an ideological drive to destroy the BBC is extraordinary.
"The people rushing to defend the BBC are tilting at windmills."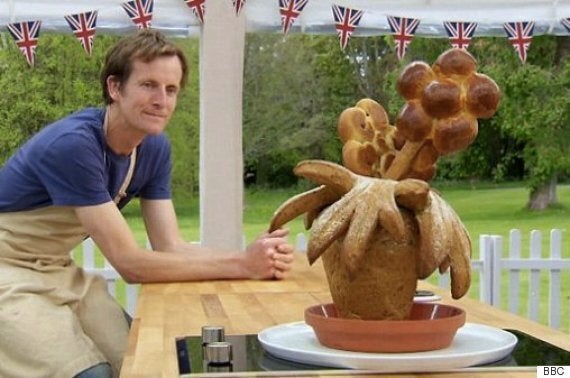 'Bake Off' is exactly the sort of show the BBC should be making, according to John Whittingdale
John Whittingdale was emphatic that he remains a big fan of the Beeb, as well as some of its programming. He gave specific call-outs to 'Sherlock's success across the world, and 'Strictly Come Dancing' and 'Great British Bake Off' finding such big audiences from original programming.
"'Strictly' is absolutely appropriate for the BBC to do," he said approvingly. "The BBC should take risks. What they shouldn't do is produce a commercially-driven show, indistinguishable from its rivals."
He applauded the success of 'Bake Off', too, as "risky, unusual, distinctive, but also successful, that's absolutely what they should be doing".
In words that will land lightly on BBC commissioning execs' ears, he also made it clear he doesn't think it's his job to tell the BBC what programmes they should be making.
"One of the misconceptions out there is that I, as Secretary of State, can say the BBC should stop broadcasting that programme…
"Whatever my view is, I don't determine what programmes the BBC should show, what I can do is give a general steer."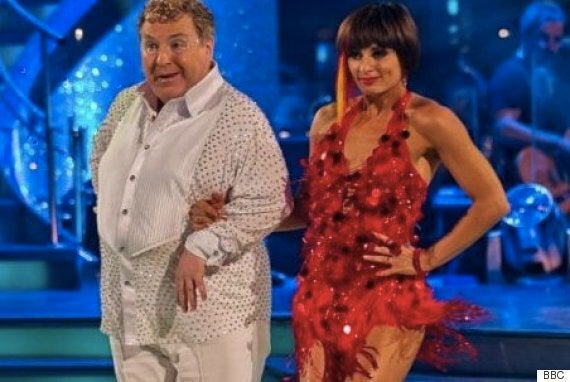 Strictly is a success story, too, finding big audiences for original programming
But what about his previous comments made before he was made Culture Secretary, regarding specific programmes?
"I have views… I've expressed views, and of course I have views. I didn't think I was going to be Secretary of State. Inevitably, I've talked about the BBC. This debate has been taking place in every Edinburgh TV Festival I've ever known, but one of the drawbacks is I take the job having a long history of views.
"The BBC's independence should be paramount."
However, he stuck to his well-practised explanation of his decision to use charter renewal as an opportunity to question the way the BBC was being run, ahead of charter renewal next year.
"This is an opportunity to have a debate, it may well be that the conclusion is… no change. But, with the extraordinary changes that have taken place, we have to have that debate.
"With the explosion of choice, with so much more programming for people to watch, whether it's downloading, streaming, online, given all these things come into the market, does the BBC still need to be doing as much?
"My mind is completely open."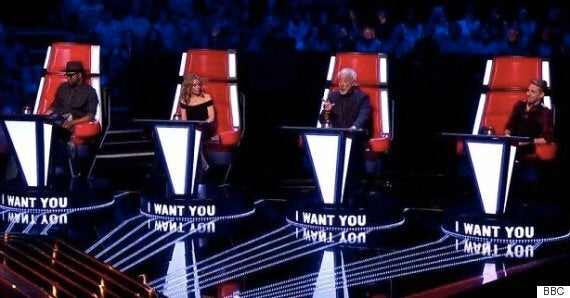 John Whittingdale remains less convinced acquiring The Voice is what the BBC should be doing
Referring to his previous comments on 'The Voice', he continued to question whether bidding for commercially-driven programmes was what the BBC should be doing with its resources and unique remit?
"The Voice has been very popular, but the fact that the Voice was contested between the BBC and ITV... you can say the result was to force up the money that had to be paid for it. It was going to be shown on FreeToAir [whether on ITV or BBC]... should the BBC get into bidding wars? It is worth at least raising, is that a good use of the licence payers' money?"
Alastair Stewart ultimately pressed him on the big picture question - of whether the licence fee will remain intact come charter renewal.
"A lot of people have said it's the least worst option," was John Whittingdale's reply.
"What the select committee said, for this charter period, at the moment, movement to subscription is not really possible. There will come a time, and we should start thinking about preparations for that... but in the short term, I slightly think that, for the moment, the licence fee or something like it."
Click here for more information about the Edinburgh TV Festival