Google's YouTube gaming site launches today in the US and UK in bid to rival Amazon's Twitch.
Plans for the site, which will feature more than 25,000 pages as well as livestreams and video content was announced in July as "a YouTube built for gamers."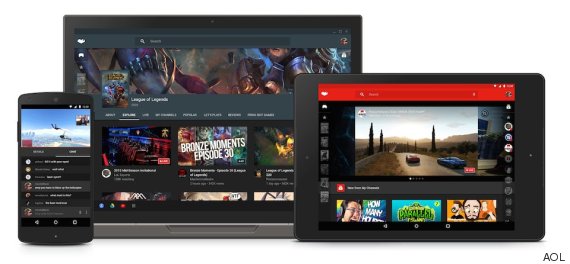 Google made its announcement after reportedly losing a bidding war for a competing site known as Twitch that also gives gamers the chance to broadcast their games and watch livestream content.
Although an exact time for when the site and its accompanying apps will go live has not yet been announced, gamers appear to have their refresh buttons at the ready.
Even though I'm not a gaming channel I'm so excited for YouTube Gaming. Refresh. Refresh. Refresh.

— Calum McSwiggan (@CalumMcSwiggan) August 26, 2015
YouTube Gaming releases today 😳

— Matt Craig (@MattHDGamer) August 26, 2015
According to ArsTechnica who tested a preview of the site, one of the advantages YouTube Gaming has over Twitch is that it allows users to pause, rewind and watch livestream content on a delayed mode.
SEE ALSO:
However, some have voiced concerns over the site's copy right enforcer, which will automatically block users if copyrighted content such as music is detected during a livestream.
Google's new Live Streaming is going to die in the water - this will kill it read here: http://t.co/1ANcQ5qNAF pic.twitter.com/MglAbRhLmg

— Dragon (@DragonsxGaming) August 26, 2015
"YouTube gaming" better hope you can turn off your fav Nintendo jams during gameplay or you're boned. pic.twitter.com/ijFhq9Qk1o

— Vash (@LordVash) August 26, 2015
YouTube Gaming dead b4 it even launched cause of that live copywrite content block trash LOL, Twitch fo lyfeeeeeeee

— EEvisu (@ThePhenomenalEE) August 26, 2015
Despite this, the small print has not turned off too many gamers from giving the site a chance although it will undoubtedly have to play catch up with Twitch.
Twitch.tv had a 100 million viewers at the end of last year, according to The Wall Street Journal.