Reporter Alison Parker, 24, and cameraman Adam Ward were filming a feature on tourism at a Virginia shopping plaza on Wednesday when shots were fired.
Williams, 41, was a journalist who was fired from the TV station earlier this year. He crashed his vehicle while trying to flee state troopers.
Williams was found with a self-inflicted gunshot wound. Reports suggest the shooter later died in hospital.
It is believed that Williams faxed a 23-page document to ABC News in which he explains his reasons for the attack.
ABC News reports that on Wednesday morning a fax was in the machine (time stamped 8:26 a.m) - almost two hours after the shooting.
Article continues below slideshow: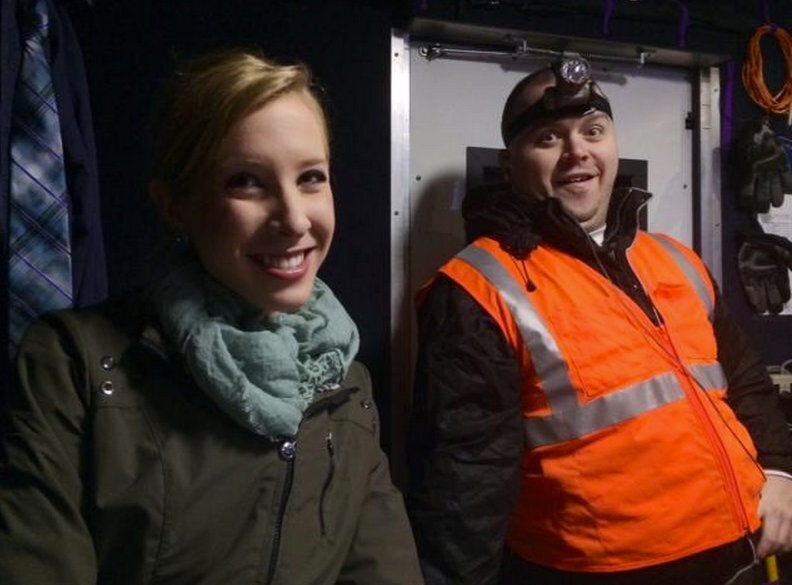 Virginia Shooting of Alison Parker and Adam Ward
A man purporting to be Bryce reportedly called the station shortly after 10am. He said his legal name was Vester Lee Flanagan and admitted to shooting two people this morning.
ABC reports that Williams told them that the authorities were "after" him and that he was "all over the place", before hanging up.
An extract published by ABC from the 23-page document states: "Why did I do it? I put down a deposit for a gun on 6/19/15. The Church shooting in Charleston happened on 6/17/15…"
"What sent me over the top was the church shooting. And my hollow point bullets have the victims' initials on them."
He adds: "As for Dylann Roof? You ----! You want a race war ----? BRING IT THEN YOU WHITE ----!!!"
He continues: "Yes, it will sound like I am angry...I am. And I have every right to be. But when I leave this Earth, the only emotion I want to feel is peace...."
"The church shooting was the tipping point…but my anger has been building steadily...I've been a human powder keg for a while…just waiting to go BOOM!!!!"
Dylann Roof targeted an historic black church in Charleston in June in the hope of igniting a race war in the US.
Images released of Roof posing with the Confederate flag following the attack led to a national debate about whether it should be displayed. The shooting led to the flag being banned by several states.