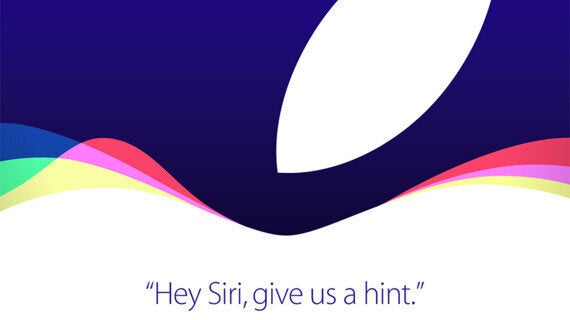 The invite was sent out to press this evening along with the cryptic message, 'Hey Siri, give us a hint'.
Turns out that if you ask Siri to give you a hint then you'll get an equally cryptic response from your smartphone: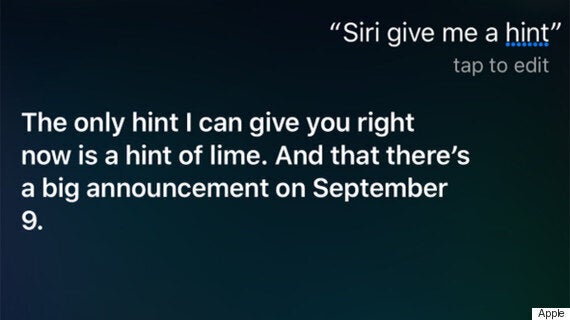 Unlike previous years, this has been one of the most secretive iPhone launches yet with information on the next smartphone being sparse in the extreme.
What we can say with a small degree of certainty however is that the iPhone 6S will almost certainly sport a very similar look to the current iPhone.
That means a predominantly metal built, perhaps with some slight variation of the antenna design on the back. There's also been a number of rumours which suggest the iPhone 6S will feature the same Force Touch Display that's found on the Apple Watch.
The first major piece prediction is a big one. According to Kuo the iPhone 6s will feature the same 'Force Touch' display technology that's found on the Apple Watch.
By being able to detect levels of pressure on the display this would have a profound effect on the way that people interact with their iPhones, including the way they would interact with iOS.
Another claim is that Apple will give the iPhone 6s Plus could feature a sapphire crystal display. This would be a huge undertaking for the company considering how complex artificial sapphire is to make.
Apple will reportedly give both the iPhone 6s and the iPhone 6s Plus updated Touch ID sensors, allowing for faster recognition and integration with Apple Pay.
Finally, the report suggests that Apple will give the iPhone 6s an upgrade in terms of power, upping the RAM to 2GB for the first time while also giving the processor a boost as well.
While Apple's iPhone cameras always sound low in the MP region, Apple has successfully shown that it's not all about the numbers. Consistently featuring some of the best cameras on a smartphone the company has remained staunchly out of the race for pixels.
Well the iPhone 6s could change that, but only slightly. AppleInsider reports that the new iPhone will come with a 12MP sensor on the back.
Last but not least is the rumour that Apple will release a new Rose Gold colour variant of the iPhone, bringing it in line with the colour options for the Apple Watch Edition.
It's not clear if this would perhaps be an exclusive option that would cost more, or in fact if it's even true.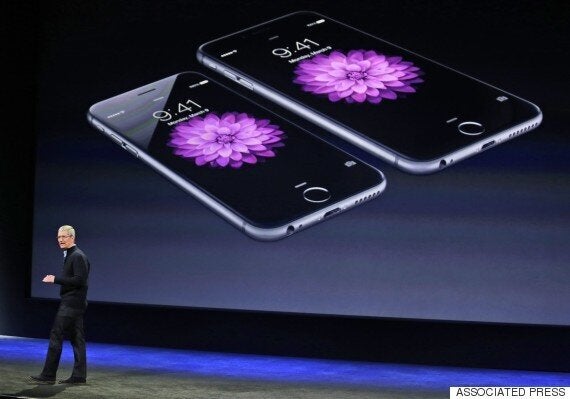 As with all of this information we'd say take it with a pinch of salt, if nothing else it's actually a rather handy list of many of the features we'd like to see added to the iPhone 6s when it launches.
All will become clear on the 9 September when Apple's CEO Tim Cook takes to the stage at the Bill Graham Civic Auditorium in San Fransisco.