It's been just under a month since Hillary Clinton made a passionate speech on reforming gun laws in the US, in the aftermath of a mass shooting in Charleston.
Now, in the wake of another shooting that has alarmed the world, she has taken to the podium again in another emotional plee.
She was responding to the Virginia attack on Wednesday, when a gunman killed reporter and cameraman, Alison Parker, 24, and Adam Ward, 27, live on television.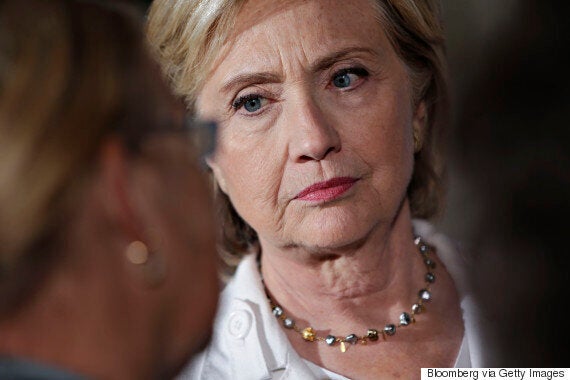 Clinton made an emotional speech after the Virginia shootings
"I was so stricken that these two young people doing the work that you guys do, every single day, would be murdered, on live television" she began.
"I believe we are smart enough, we are compassionate enough, to figure out how to balance the legitimacy, of amendment rights with preventative measures and control measures.
"It happens everyday and there is so much evidence that if guns were not so readily available and if we had universal background checks, then maybe we could prevent this kind of carnage."
Clinton has not been the only famous face to speak out about gun laws and once again, Ricky Gervais has taken to Twitter to voice his disgust.
Gervais, who splits his time between the US and the UK, spoke out against gun violence following the shocking news.
Related