Eleven million people have watched this video of a Darth Vader fire pit, possibly pledging their allegiance to the dark side in the process.
The popularity of the footage is a tribute to the force of Alex Dodson, who crafts the themed wood burners using steel.
He's also made other Star Wars characters for his customers including R2D2, Boba Fett and Stormtroopers.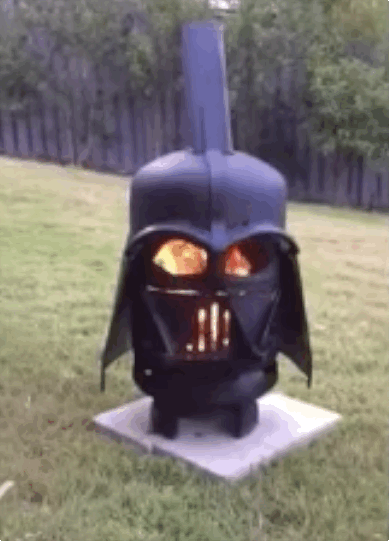 The pit can be seen slowly burning away, revealing an amazing fire effect from behind Darth Vaders eyes
Footage of the burner, which was made in the UK, was filmed in use from the garden of its new Australian owner.
The contraptions are hand crafted on the outskirts of Barnsley near Sheffield, the UK's steel city.
After watching the video users from across the world flocked to comment, with many requesting one for themselves.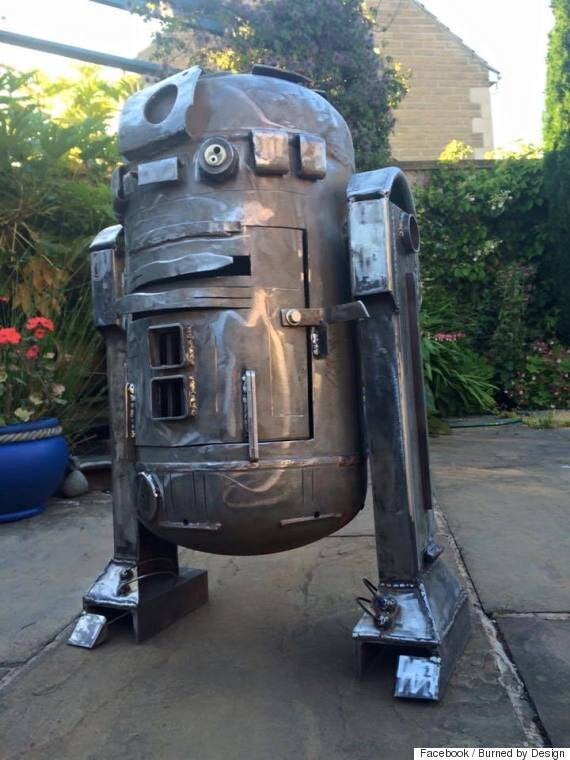 The company also designs other Star Wars themed fire burners, including R2D2
Julie Bailey wrote: "Does anyone know where to get one in Brisbane Australia?"
And another keen Aussie, Jobie James said: "How much would it be to send to Adelaide, Australia?"
The genius company behind them, Burned by Design, have responded to the viral hit on their Facebook page, telling fans the cost of shipping to places in America, Australia and the UK.