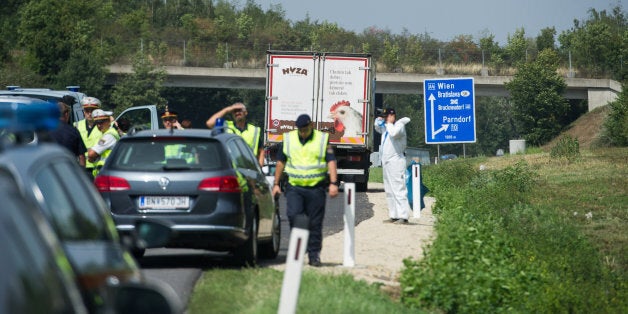 Austrian authorities say at least 20 migrants have been found dead in a lorry in the country's eastern province of Burgenland.
Reports from Krone newspaper say the number of dead could be as high as 50.
The truck carrying a number of desperate migrants had been abandoned on the hard shoulder of Austria's A4 motorway, just miles from the Hungarian border.
Road personnel noticed the lorry had been deserted since Wednesday and alerted police, who at first thought the vehicle had been involved in an accident, but then noticed blood and other bodily fluids seeping out from under the rear doors.
Officials indicated that the packed-in passengers had suffocated and their bodies had begun to decompose.
Their remains were so damaged that police said it was hard to identify the number of corpses.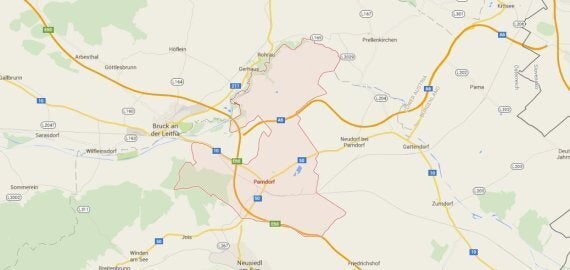 Parndorf - the area where Thursday's discover was made
Hans Peter Doskozil, head of police in the district of Burgenland, told journalists the migrants deaths "already occurred some time ago".
He added: "We can make no concrete assumptions about the origin or cause [of death]. We can assume, however, that they are refugees."
Amnesty International spoke out in the wake of Thursday's events, calling on Europe to "show solidarity" to those desperately fleeing their homes in the hope of entering the continent.
"People dying in their dozens - whether crammed into a truck or a ship - en route to seek safety or better lives is a tragic indictment of Europe's failures to provide alternative routes," the group's Europe deputy director Gauri van Gulik told The Huffington Post UK.
"What's urgently needed is what Amnesty International has been saying for years: Europe has to step up and provide protection to more, share responsibility better and show solidarity to other countries and to those most in need."
Austria's interior minister, Johanna Mikl-Leitner, launched a manhunt for the people smugglers responsible on Thursday, commenting: "Today is a dark day."
German Chancellor Angela Merkel is meeting with Balkan country leaders on Thursday in Vienna to discuss Europe's response to the growing migrant crisis.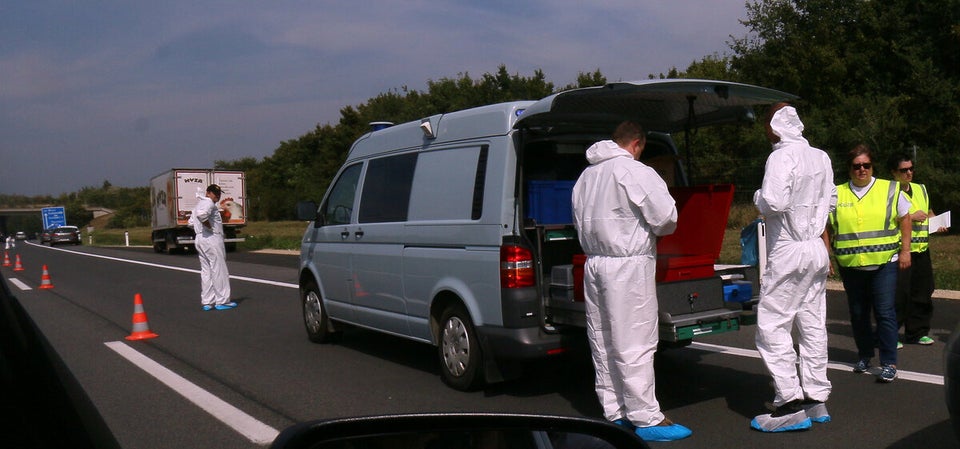 Austria Migrants
Related