Parking tickets. They're the bane of humanity's existence, the last straw for even the most zen of beings. So what if we told you there was a way of fighting the evil ticket inspector overlords - without barely lifting a finger?
Joshua Browder, an 18-year-old from London, has answered your prayers. The teenager, who recently finished school, has launched a website DoNotPay.co.uk after being hit by numerous parking tickets "for pretty trivial reasons".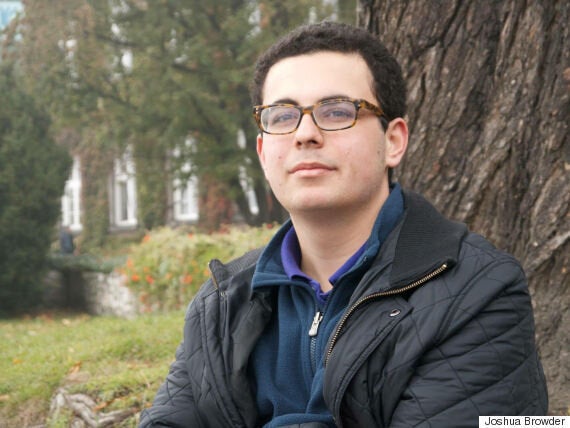 Joshua Browder: prayer answerer
"I have come to realise that councils issue tickets first and ask questions later," the teen tells HuffPost UK. "Unfortunately, many recipients of these tickets don't have the time, legal knowledge or energy to appeal.
"To solve this problem, I created the first ever website that allows UK road users to appeal their parking tickets automatically, based on the twelve most successful defences."
A motorist simply has to choose which defence best fits his or her situation, enter the relevant details and send the custom generated appeal created by the website's algorithm to the council.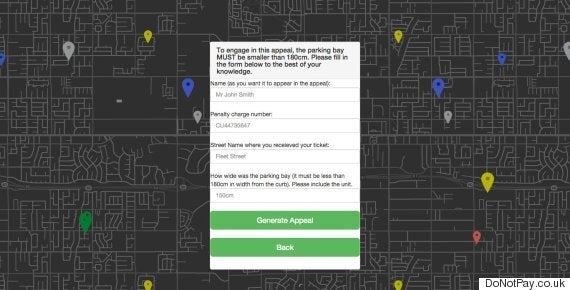 Motorists can generate appeals in under 30 seconds
Moreover, it's completely free - regardless of whether motorists win their appeal.
"I hope that it will disintermediate services that charge half the cost of the ticket for a manual appeal," Browder explains. "The site not only saves time, but also ensures that drivers have the best possible chance of winning their appeals."
Browder taught himself to code when he was 12, and has spent three months building the site from scratch. Unsurprisingly, the teen is headed to Stanford University in the fall, to study Economics and Computer Science.
"I originally wanted to start the website because it would be something that I could use. I was surprised that no such service existed in the UK, and wanted to exploit a gap in the market.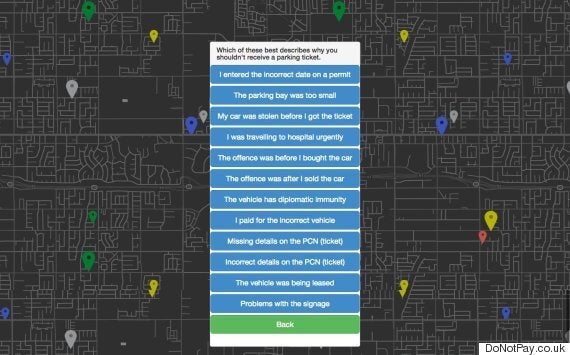 Motorists can pick from 12 of the most successful defences
"After reaching out to half a dozen lawyers by email, one was kind enough to help me draft the appeals and ensure that my 'Terms of Service' protected me from any liability."
And, despite its infancy, the site already has had some success stories.
"My friend won an appeal from Camden Council in relation to stating the wrong date on a permit, and a lady, who found the site through Google, emailed me saying that she was successful in overturning a ticket after paying for the incorrect vehicle registration."
Related