In what must surely be a 'Celebrity Big Brother' record, the first row between the housemates kicked off practically before the doors had even been locked on Thursday (27 August) night.
MORE 'CELEBRITY BIG BROTHER':
Once the 12 new 'CBB' recruits from both sides of the Atlantic were safely in the Borehamwood bungalow, 'Team UK' and 'Team USA' were immediately pitted against each other in their first task, which involved knocking over cardboard cutouts with footballs.
Let's just say it wasn't quite the "epic battle" we'd been promised weeks beforehand…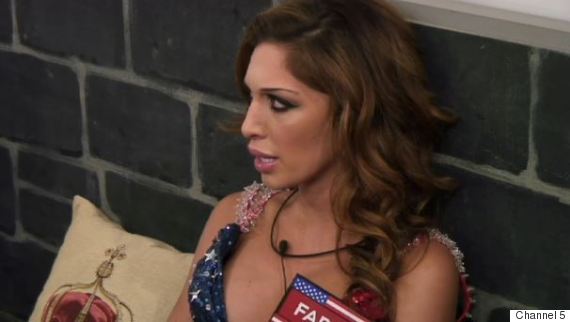 Farrah Abraham
However, the housemates were quickly divided, when 'Team UK' had to choose three of their American counterparts to miss out on their victory party.
Natasha Hamilton was quick to suggest that 'Teen Mom'-turned-porn-star Farrah Abraham should be cut from the guest list, for being a "sore loser" in the task, which she was not happy with at all.
In fact, it sounds like Natasha had already rubbed Farrah up the wrong way, as she told rapper Fatman Scoop in the garden: "It's a shame when you walk in the door and she's so immature, and she has to go, 'oh… I watched you.
"If I stay in the house, she's gonna be really sad."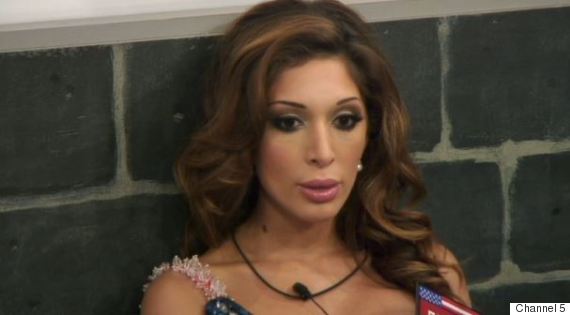 Little does Farrah know, Natasha is nearer than she realises
She then referred to the Atomic Kitten as "the redhead", claiming: "I don't know her name because I don't watch her like she watches me.
"She said it disrespectfully… like she hates me being a mum, because I'm on 'Teen Mom'. But it's hard being a mom when you're a teen, I'm sorry you watched it go down and you weren't pleased."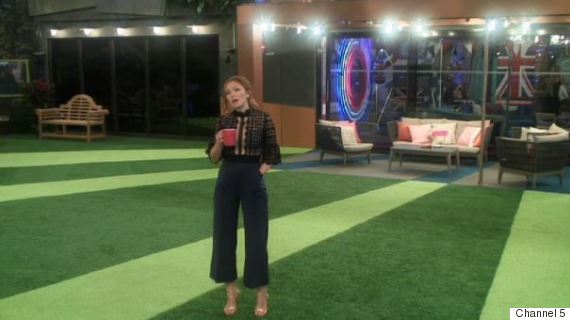 Natasha Hamilton
Unfortunately for Farrah, Natasha was listening to every word she was saying, and told her straight: "No one likes a bitch, love… by the sound of what you're saying, you're the one with the problem, love. Not me."
AWKWARD.
Watch their full argument unfold in Friday night's 'Celebrity Big Brother', which will also see newcomers Janice Dickinson and Bobby Davro fight it out for the power in the house.
LIKE US ON FACEBOOK | FOLLOW US ON TWITTER