We knew 'Star Wars' was a big deal, but we didn't realise it was this enormous, with predictions that it is going to SMASH previous box office records for opening weekends when it debuts in December.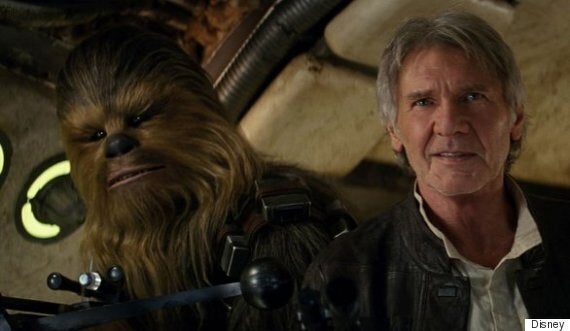 Han Solo (Harrison Ford) is back with his furry companion in tow
This is the first time a completely unseen film has received this kind of fanfare from film writers ahead of release, or even screening.
However, the website cites nostalgia for the previous trilogies, plus a whole new fanbase for JJ Abrams' work, plus excitement generated by the exquisite trailer released last year, for its reasoning. And it factors in a relative lack of competitors in the cinema that week, other filmmakers no doubt running for the hills before they try to compete. Other considerations include how much easier it is now, through digital technology, to put simultaneous screenings on in cinemas across the land - no running around with cans of film anymore - and the increased returns from IMAX screenings, to reach this impressive figure.
The previous record for an opening weekend box office is held by 'Jurassic World', which made more than $500million back in June.
The same month, one economic analyst predicted that 'Star Wars' would stand to make $2billion once all the receipts were counted - meaning it would sit third in all-time cinema hits, behind 'Avatar' and 'Titanic'.
And the toys aren't even here yet... they'll be sighted for the first time next week.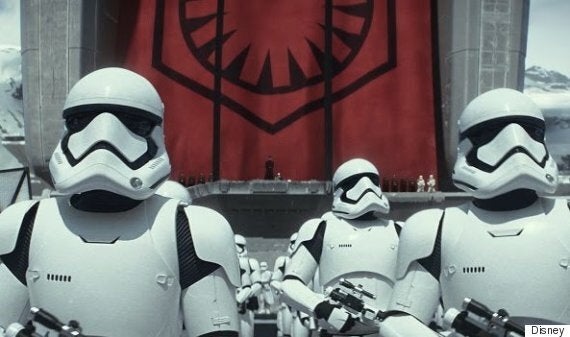 Star Wars is expected to feel the force of the global office when it debuts in December
As well as the original stars, director JJ Abrams has recruited Oscar Isaac, Simon Pegg, Daisy Ridley, Gwendoline Christie, Domnhall Gleeson, Adam Driver and Andy Serkis to his new cast.
Oscar Isaac and Simon Pegg have both spoken to HuffPostUK about the new film. While keeping their lips tightly sealed on plot details, both were confident the film would upset noone, only thrill many.
Oscar said, "The sets are everything you can imagine, there are the returning characters, but people will also be astonished by the care and love that JJ has paid to this project. That's what I can't wait for them to spot."
Simon was more succinct, telling us, "I've seen loads of it, and it's going to be extraordinary."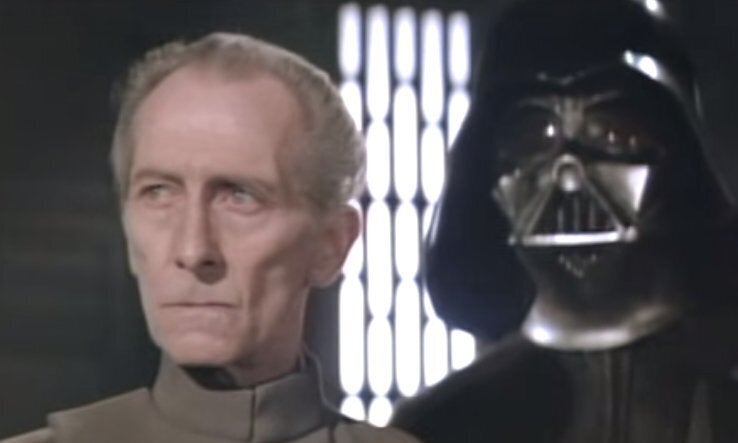 A Complete Ranking Of 'Star Wars' Characters