Most people at the MTV VMAs who clapped eyes on Amber Rose's one-piece outfit which had the words 'slut', 'bitch' and 'gold digger' on it, didn't get it.
It certainly wasn't standard red carpet fashion fare, but it was a fashionable way to shine a light on something she feels very passionately about - slut-shaming.
"We just got to a point in our lives where we're sick of getting ridiculed for loving men and being sexual beings and just being sexy womenin general," Amber told MTV News. "And we constantly get called these names and now we just got to a point where we don't give a f–k and we're embracing all the slut shaming, all the name calling. And hoes be winning."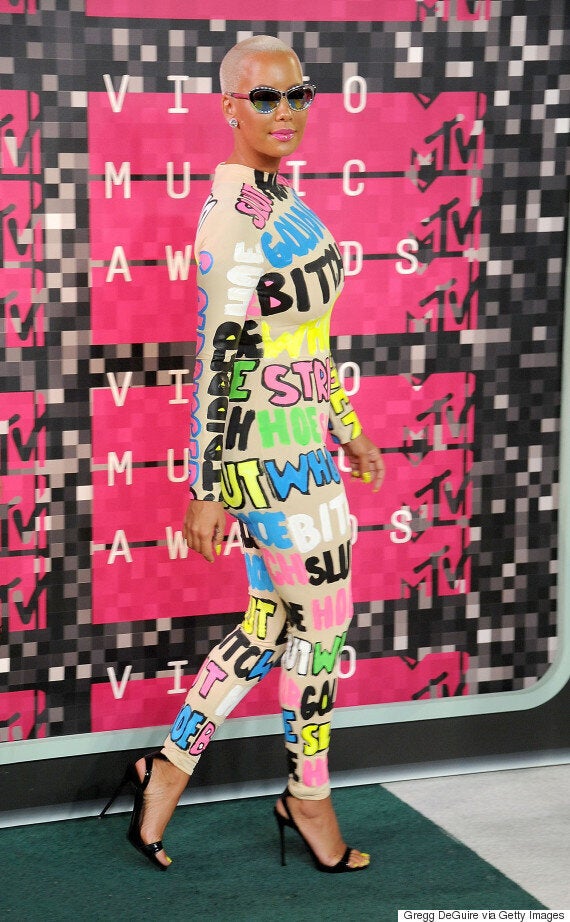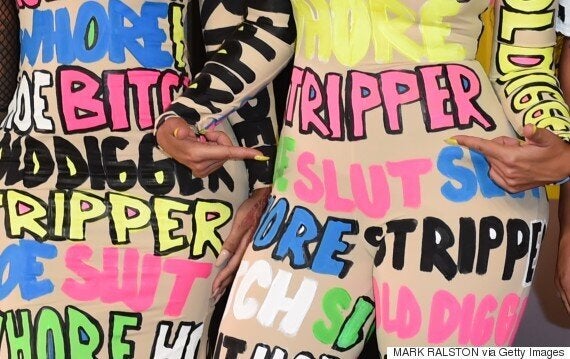 She also posed with her best friend, hip hop model and businesswoman, Black Chyna.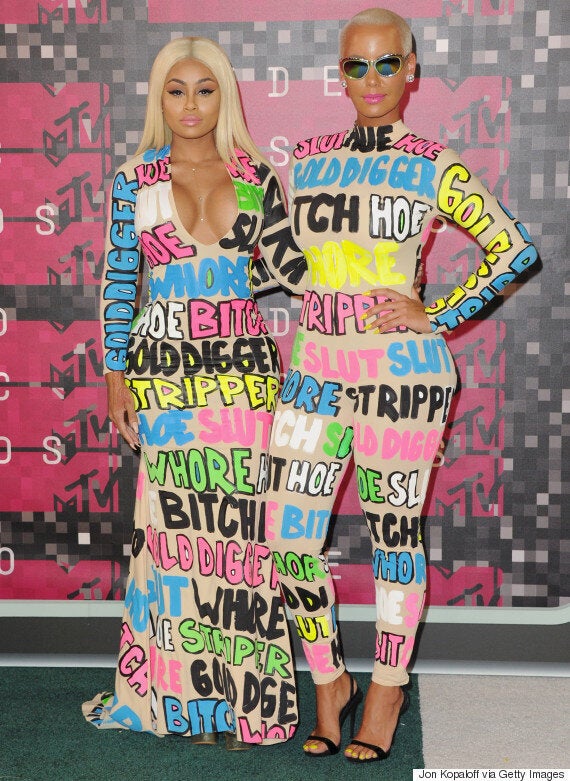 She then identified the designer as the work of Iris Barbee Bonner of These Pink Lips, "who is known for hand-painted "Goal Digger" hats and tees along with "F*ck Me" denim shorts and Barbie Bootz."
In March this year, Rose organised a Slut Walk to raise awareness around the double standards that exist between men and women.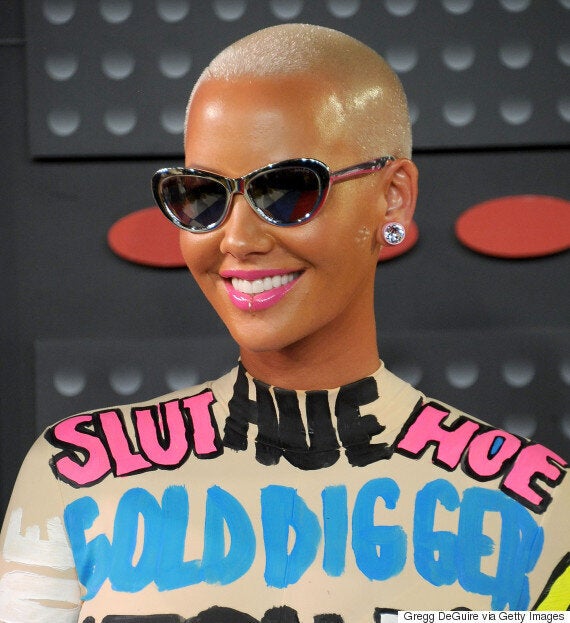 Talking about why she organised it, she said to Perez Hilton: "It's important for me because I deal with it every day. I deal with it via social media, people out on the street. I feel like women deal with that constantly on a daily basis, and I'm sick of it. I'm here for my girls. We're going to do the Amber Rose Slut Walk this summer, and it's going to be awesome. I'm going to do it in L.A. this year, and hopefully New York, Chicago, Miami."
Urban dictionary's definition of slut shaming is: "An unfortunate phenomenon in which people degrade or mock a woman because she enjoys having sex, has sex a lot, or may even just be rumored to participate in sexual activity. Often it's accompanied by urban legends such as the common virgin misconception that the vagina becomes larger or looser with use-- in fact, sex has no effect on vaginal size.
"However, since most people would rather women be MORE sexually active than less, slut shaming is counterproductive to the aims of most men and quite a few ladies."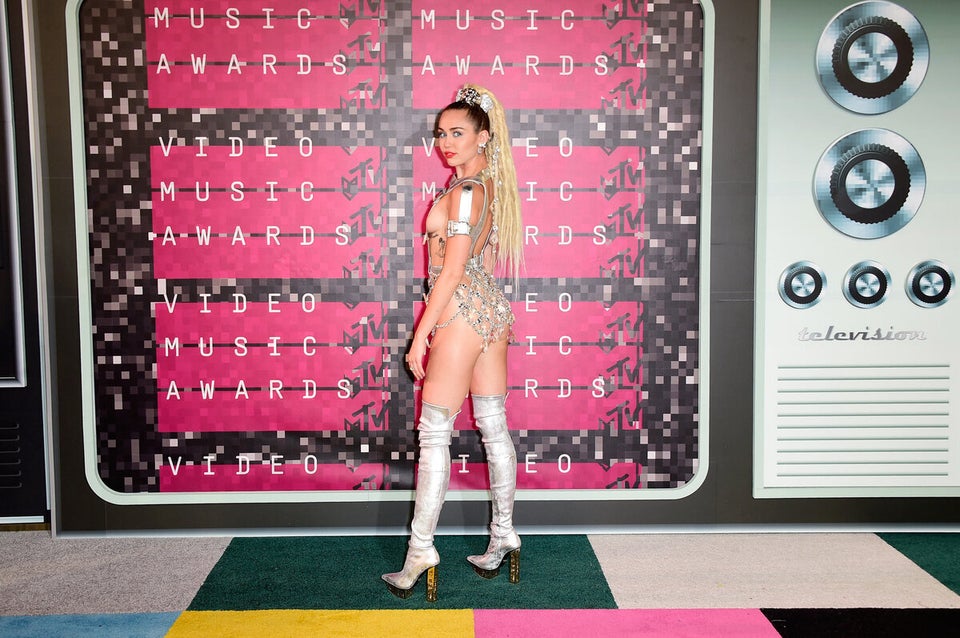 MTV VMAs 2015 Red Carpet