When Britney Spears stepped on the red carpet at last night's MTV VMAs, aside from the sounds of a million cameras going off, any critics about her fierceness were silenced.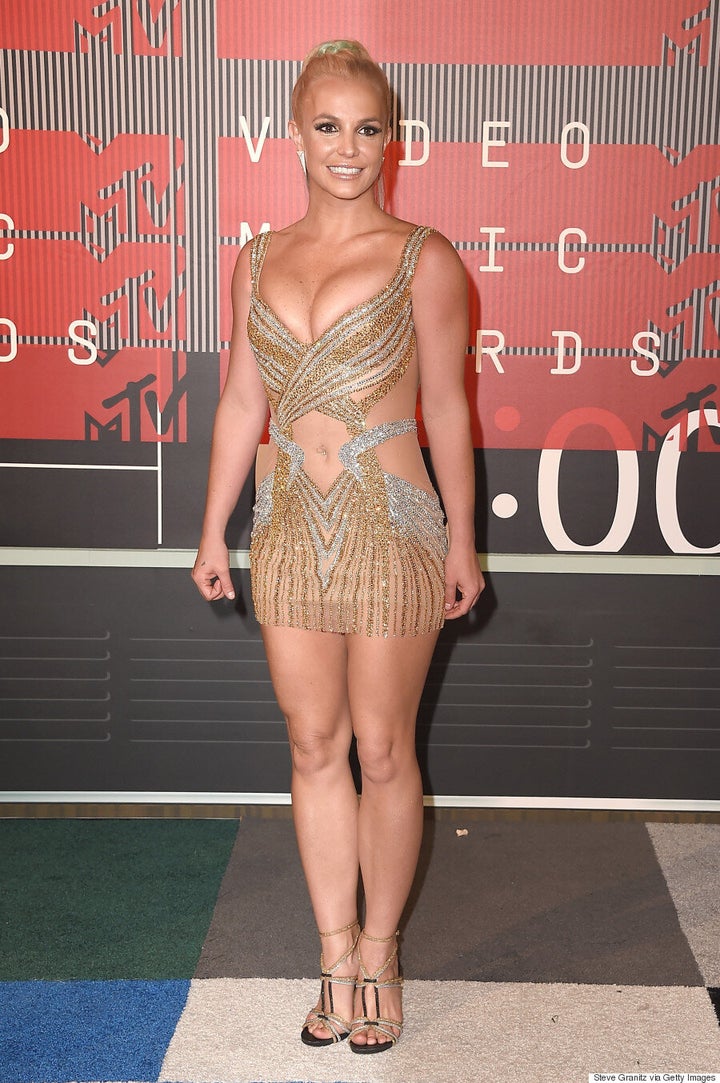 But while the word 'comeback' has been used - a term HuffPost UK Style thinks is a touch passive aggressive (implying the person looked like a pile 'o crap before) - we think this is a genuine turning point for Spears.
For the first time in a long time, she looked genuinely happy, healthy and pleased to be there.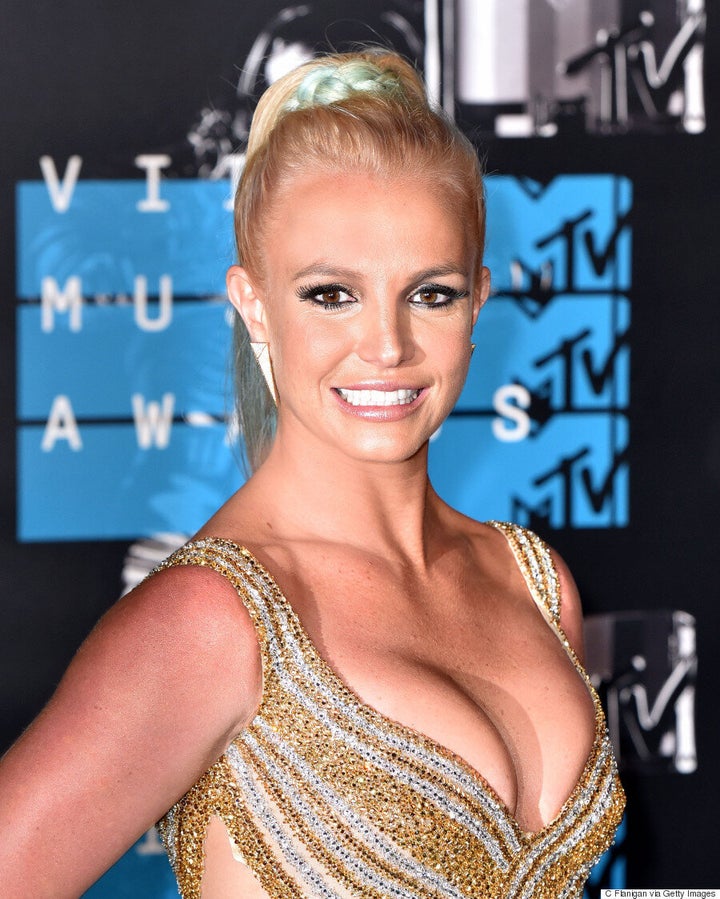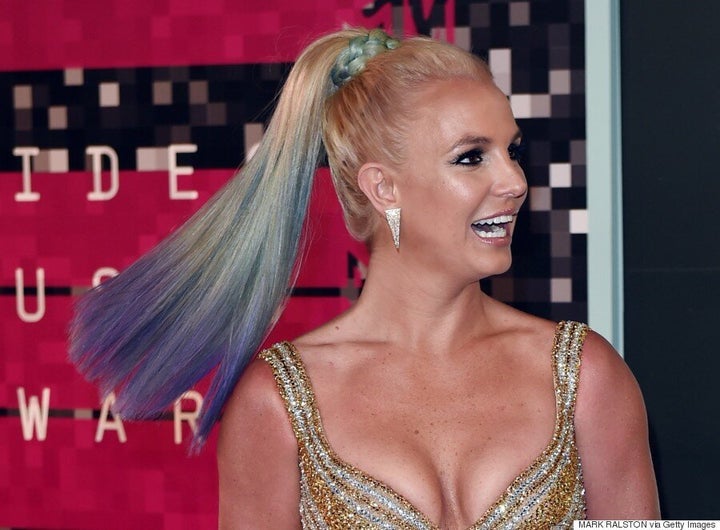 She wore a Labourjoisie dress that nailed metallic perfectly. For the 33-year-old singer, the ratio of flesh to cut-outs was bang on.
But what really pulled the look together was how she chose to accessorise it. She went for long warrior-like metallic spear earrings, strappy heels and in the beauty stakes, her winged eyeliner, metallic shadow and frosted lips nailed it.
And she pulled off her dip-dye rainbow hair look like a boss.